Merivale to close Mr Liquor's Dirty Italian Disco pop-up with warehouse party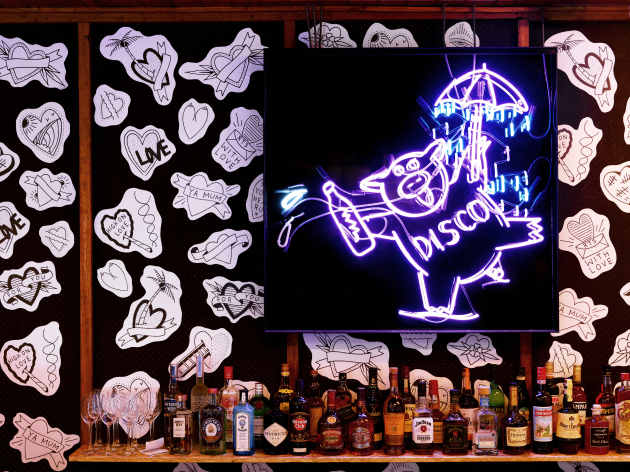 Merivale's pop-up collaboration with Pinbone chefs Mike Eggert and Jemma Whiteman, Mr Liquor's Dirty Italian Disco, has today announced that it is shutting up shop on Sunday April 29. And to mark the occasion, the venue is throwing a disco-themed closing party.
Launched in October 2017 at Mascot's Tennyson Hotel, Mr Liquor's Dirty Italian Disco took inspiration from New York's old-school, Italian eateries.
Focus has been on simple, rustic dishes albeit with a Eggert and Whiteman twist.
Eggert says, "We just want people walking away having had great food and an awesome night.
"Super casual, super crazy."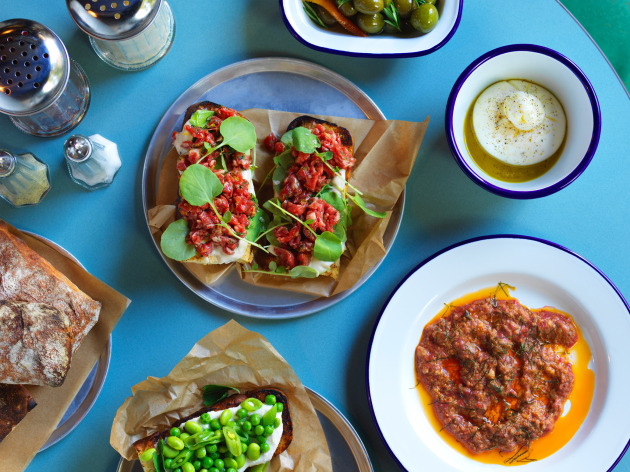 The final weeks will see new dishes added to the menu, including entrees beef tongue with porcini and tomato; tuna crudo with radish and beetroot; and bruschetta topped with ricotta, nectarine, tomato and basil.
Pastas will include fettucine with tomato butter and gnochetti with braised lamb and rosemary, while the grill menu will feature porchetta with roasted pineapple and 1 kg rib eye with mustard and parmesan.
Mr Liquor's Dirty Italian Disco also has a 'secret' menu filled with different pasta shapes, and only available to those who know to ask.
Drinks can be obtained from the walk-in fridge, featuring 150+ wines curated by master sommelier Franck Moreau, classic aperitifs, seasonal cocktails and homemade cellos. 
The Mr Liquor's Dirty Italian Disco warehouse party takes place on Sunday April 29, starting at 1 pm. Tickets are $40 and include such party-snacks as porchetta rolls and chicken wings, wine tastings, roving cocktails and live DJs.
Merivale will reopen the Tennyson drive-thru as a new pop-up restaurant later in the year. More details to come.
For tickets and further information about the Mr Liquor's Dirty Italian Disco closing party, please visit events.ticketbooth.com.au/event/mr-liquors-dirty-italian-disco-closing-party.