Merivale announces four new CBD bars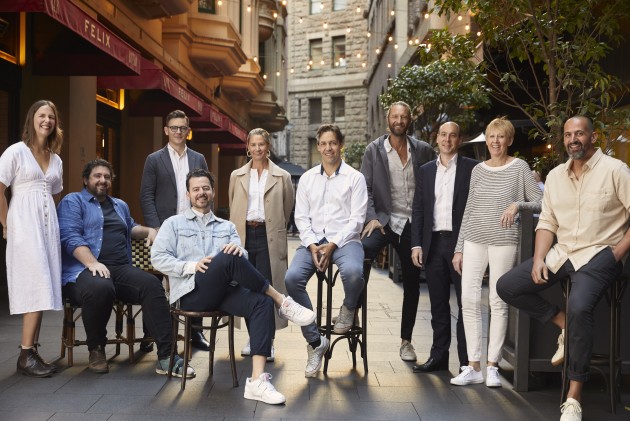 Merivale has announced plans to expand its CBD Ivy's Laneway precinct with four new bars to open this year. 
The new venues are part of CEO Justin Hemmes' plan to "reinvigorate Sydney's status as a world-class metropolis", a Merivale spokesperson said in a press release. 
The project will begin with the July launch of Little Felix, a sister bar to the group's nearby hatted French bistro Felix.
Next will be a Middle Eastern concept, a Mexican-inspired diner and bar, and a spin-off of Merivale's modern Italian diner Totti's, which at the end of 2018 in Bondi. 
The launch will coincide with the opening of George Street's multi-million-dollar pedestrianisation, part of a significant Sydney reshape, together with the City of Sydney's push for a 24-hour CBD.
Merivale will transform several sites from retail outlets into hospitality concepts, taking the total number of Ivy Laneway offerings to 12. The vision is to "encourage a diverse night-time economy that echoes the 24-hour sophistication and fun of the best places around the world", says Hemmes. "Warm, inclusive, organic interaction and enjoyment, which is something all world-class cities excel at". 
Little Felix, a 60-seater cocktail bar, will open next door to Felix next month. Head Chef Nathan Johnson has designed a simple French-inspired menu centred around charcuterie and cheese, paired with French wine served by the glass. 
This is where "you go for a deep conversation over wine and lose track of time", says Hemmes.
The next will be the Lebanese eatery and bar opposite Wynyard Station on George Street, led by head chef Simon Zalloua. Split into two offerings – takeaway at the front and a lively bar and diner serving drinks and mezze plates out the back – the concept will be vegetarian-heavy with a big emphasis on legumes, vegetables and dishes coming off the charcoal grill. 
The Totti's-riffed Italian bar will have Totti's executive chef Mike Eggert will be on the tools, serving up his famed wood-fired bread and antipasto.
These four venues are joining Ivy's portfolio of laneway concepts including Bar Topa, Lorraine's Patisserie, The Bottle Shop and Palings Flowers on Palings Lane; Felix and Ash St. Cellar on Ash Street; and The Royal George and Will & Co on George Street.
Little Felix will open next month. More details on the precinct to follow.