Melbourne to get all-in-one hawker-style restaurant, karaoke and rooftop bar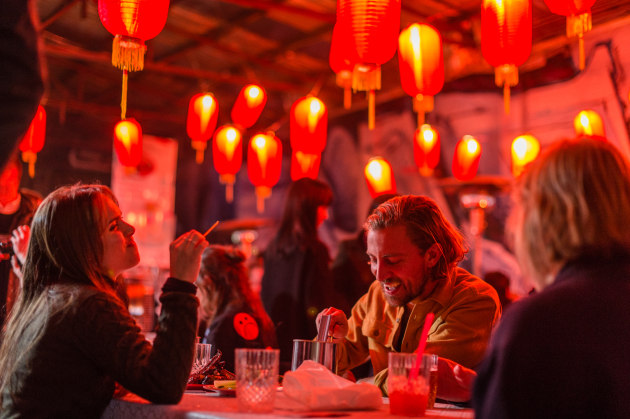 The team behind Melbourne CBD bars, Fancy Hank's and Good Heavens, has announced that it will be opening a multi-tier venue with four private karaoke rooms, a Malaysian and Singaporean-inspired hawker-style restaurant, an underground function space and a rooftop bar overlooking Chinatown.
Opening in early 2018, HEROES is the reflection of a new concept for co-owners Kent Bell, Mike Patrick, Daragh Kan and Myles Munro.
Patrick reveals, "We took a bunch of trips to Singapore and Malaysia with Alicia Cheong - the chef we partnered with for Majestic Hawker and now for HEROES.
"She grew up over there, with those flavours, smells and spaces, she's invaluable.
"We came home with the idea for an entertainment space, rooftop bar and barbecue joint, the kind Melbourne has never seen or tasted before."
Cheong together with Patrick has created a menu cooked entirely over the fire. This will include skewers, barbecue meat plates, wings and hawker-style sides.
The rooftop bar will feature neon lights, bold decor, and colourful seating.
Patrick is keen also to introduce HEROES' new karaoke rooms to diners.
"We love karaoke," he says. "We think it gives a special experience to a night out.
"Currently in Melbourne you can't find a decent private room that's coupled with amazing food and drinks.
"HEROES will do just that."
Heroes is scheduled to open in early 2018.