Melbourne's Bimbo Deluxe rises from its ashes, with $4 pizzas in tact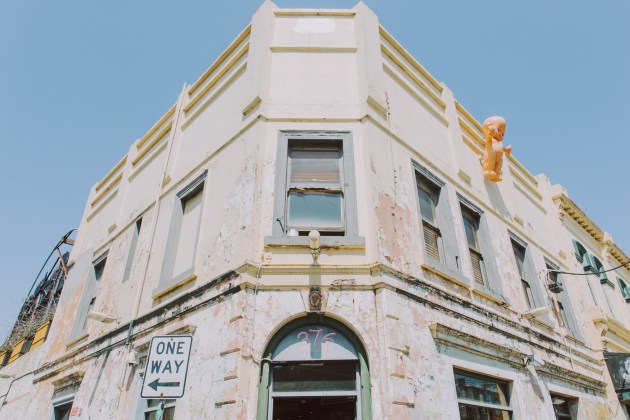 Bimbo Deluxe, one of Melbourne's most beloved longstanding party bars, will reopen on May 22 as Bimbo. 
Last year, the massive two-storey venue on Fitzroy's Brunswick Street was gutted by a fire that started in the kitchen. After months of renovations, Bimbo will return with as much kept the same as possible. 
Bimbo Deluxe was known for its $4 dinner-plate-sized pizzas, which have not changed in price since the venue opened in 2002, and will be back on the menu next week. 
While many long-running restaurants are shutting up shop to do a rebrand or move to a new location (most recently Longrain in Sydney), Bimbo is adamant on keeping everything as it was in order to preserve its "soul".   
The only thing that has changed is a gently updated interior, now with works by local artist Filthy Ratbag aka Celeste Mountjoy, Elliot Routledge and Kristen Liu Wong adoring the walls. 
There will also be a permanent weekly roster of events including acoustic music, trivia, and for the first time ever, Queer Deluxe on Sundays – day parties that will kick off in June.