Melbourne Food and Wine's 2017 hospitality scholarship winner and legends announced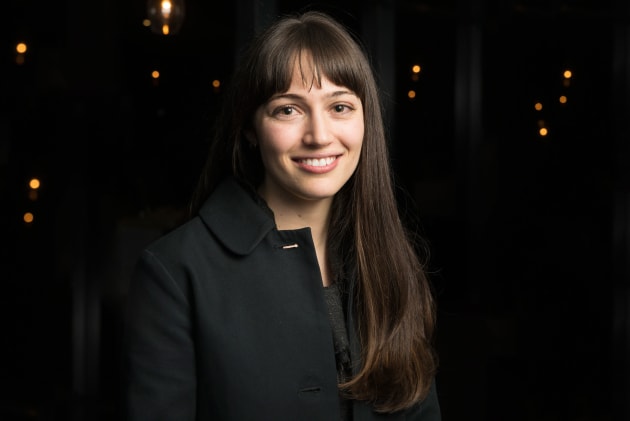 The Legends & Rising Stars Awards took place last night at The Point Albert Park with the unveiling of this year's Melbourne Food and Wine hospitality scholarship winner together with inductees of the Legends Hall of Fame.
Hosted by food writer and co-Director of Australia's Top Restaurants, Jill Dupleix, the awards were conferred by the City of Melbourne's Cr. Susan Riley, together with Hostplus CEO David Elia, and Melbourne Food and Wine CEO Natalie O'Brien.
And the Hostplus Hospitality Scholarship this year went to head sommelier of Merivale's Charlie Parker and Fred's, Caitlyn Rees.
Rees has been with Fred's since its opening in 2014. Before that, she worked at many of Sydney's top restaurants including Momofuku Seiōbo and Mr Wong.
Rees impressed the judging panel with her knowledge and passion for wine, as desire to educate and share her insight with others within the industry.
Umberto Mecchi, Group Executive, Strategy, Marketing and Client Services at Hostplus, says, "We congratulate Caitlyn on her remarkable achievement and hope this scholarship propels her further in establishing a formidable career in hospitality."
The 2017 Hostplus Hospitality Scholarship includes a specially tailored trip that will encompass going overseas to work at three internationally renowned restaurantss and wineries plus a year-long mentorship when she returns.
This year's inductees to the Legends Hall of Fame includes six chefs, producers, culinary educators, wine producers and restaurateurs.
Food Producer/Retailer/Advocate: Syd Weddell
Weddell is the founder of artisan food store, The Essential Ingredient. His stores in Sydney and Melbourne are often the first port of call for thousands of home cooks looking for top line equipment, cookbooks and hard-to-find ingredients.
Communicator/Educator: Bruce Pascoe
Pascoe is a member of the Bunurong clan of the Kulin nation. He has penned nine books, and has worked as a teacher, farmer, fisherman, barman, lecturer, Indigenous language researcher, archaeological site worker and editor.
Beverage Producer/Retailer/Advocate: Sandra de Pury
De Pury is a fourth-generation winemaker at Yeringberg. She considers her output as "the perfect combination of intellectual, physical and sensory engagement."
Chef/Restaurateur/Hospitality Professional: Guy Grossi
Grossi is a celebrity chef, restaurateur and media personality. He founded the Grossi restaurants in Melbourne, and owner and has authored five cookbooks.
Local Hero: Melissa Connors
Melissa Connors founded the initiative 'This Farm Needs a Farmer' to connect experienced or retired farmers with tree changers.
Hostplus Trailblazer Award: Matt Stone and Jo Barrett
Co-winners Stone and Barrett are the head chefs of the Yarra Valley's Oakridge, who advocate zero-waste cooking and ethical food.
For further information, please visit melbournefoodandwine.com.au/festival-info/our-scholarship.