Melbourne Food and Wine Festival names 2018 foodservice legends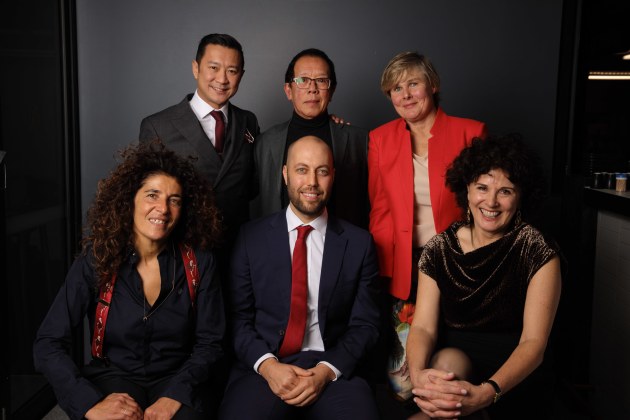 The Melbourne Food and Wine Festival (MFWF) has inducted six, industry icons into the Legends hall of fame.
In a ceremony hosted by Jill Dupleix on Monday July 9, the MFWF Legends awards are dedicated to those in the Victorian food and wine industry who have made an outstanding contribution their chosen field through success, innovation or education.
The 2018 Melbourne Food and Wine Festival Legends hall of fame inductees:
Food Producer/Retailer or Advocate - Giancarlo Giusti
Giancarlo Giusti co-founded Grinders Coffee House on Carlton's Lygon Street in 1962, where he roasted, ground and sold his own coffee beans on site.


Chef/Restaurateur or Hospitality Professional - Jason Lui (Flower Drum)
The son of MFWF legend and Flower Drum executive chef and owner, Anthony Lui, Jason Lui has helped to update the Melbourne institution, strengthen service and protect the restaurant's legacy.


Communicator and Educator - Tony Tan (chef / cookbook author)
Influential chef and cookbook author, Tony Tan was born on the east coast of Malaysia. With a love of Chinese and Malaysian cuisines, he gained a formal training in Australia and France before heading Tatler's in Sydney and a cooking school in Melbourne.


Wine and Beverage Producer/Retailer or Advocate - Kathleen Quealy (Quealy Wines)
Co-founder of T'Gallant Winemakers in 1990, wine maker Kathleen Quealy's love for pinot gris saw her earn the name, "the Queen of Pinot Gris" by James Halliday. T'Gallant was eventually sold to Treasury Wine Estates in 2003, after which Quealy founded Quealy Winemakers. 


Local Hero - Hana Assafiri (Moroccan Soup Bar, Moroccan Deli-cacy)
Owner and head chef, Hana Assafiri founded her vegetarian empire as a means to help Muslim women through employment and hospitality. In addition, such initiatives as 'Speed Date A Muslim' and 'Conversation Salons' are helping break down barriers and bring people together.


Hostplus Trailblazer - Simon Schulz (Schulz Organic Dairy)
The grandson of MFWF Legend Hermann Schulz of Timboon Cheese, Simon Schulz founded Timboon dairy, Schulz Organic Dairy, in 2005 when he was only 21. The company has grown while following an environmentally-sustainable business model.
For further information, please visit melbournefoodandwine.com.au.