Melbourne fishmonger first in Australia to receive international sustainability label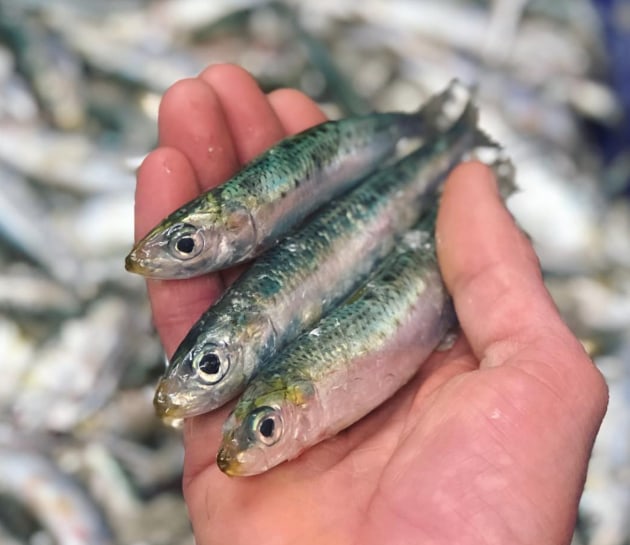 The Fish Shoppe in South Melbourne is the first fishmonger in Australia to be awarded the Marine Stewardship Council Chain of Custody label for its entirely traceable fish sources.
The Marine Stewardship Council is an international not-for-profit organisation that has, for 20 years, assessed and rewarded fisheries and fishmongers around the world for sustainable practices.
"To achieve this certification we've established direct supply chains with MSC certified fishers around the country as very few wholesalers have MSC certification in Australia," says The Fish Shoppe co-owner Renee Vajtauer.  
Vajtauer and Josh Pearce both come from backgrounds in the seafood industry, Vajtauer beginning in advocacy roles and Pearce as a fishmonger and wholesale market manager. Their aim for the shop when they opened last year was to ensure every creature was traceable to its source, and that that source is in the wild or sustainably farmed, with minimal impact to the environment.
The blue fish label is only applied to wild fish or seafood from fisheries certified to the MSC standard, a scientific measure of sustainable fishing.
The Council's fishery standard judges the amount of fish stocks there are of the species, the impacts of the fishing methods used, and the management of the fishery. 
"All products sold in our shop are sourced from sustainable fisheries across Australia and New Zealand. However, not all fisheries have MSC certification, so we cross-reference all stocks with Australia's official monitoring and management authorities including the Fisheries Research and Development Corporation, the Australian Fisheries Management Authority and the Australian Bureau of Agriculture and Resource Economics and Sciences," says Vajtauer.  
"By choosing seafood with the MSC blue label our customers are guaranteed their purchase supports good fisheries management practices which helps to ensure fish-stocks and habitats are healthy, and fishing community livelihoods are secure well into the future," adds Pearce.
As this week is Australian Sustainable Seafood week, Seafood Industry Australia CEO Jane Lovell said in a statement: "[We are] so proud of the Fish Shoppe for achieving MSC's Chain of Custody certification within a little under a year of opening their doors."