Matt Wilkinson named creative director of Four Pillars' Gin new food range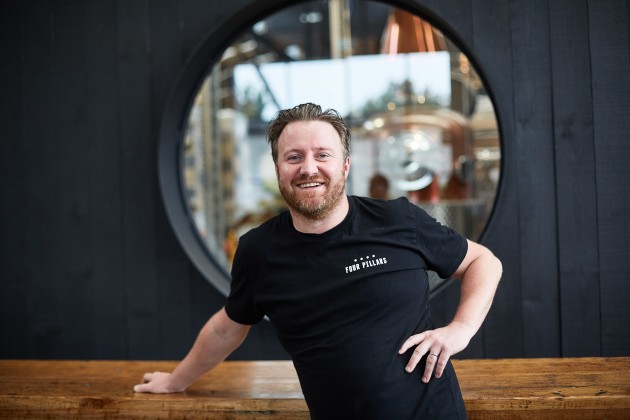 Melbourne chef Matt Wilkinson behind cult cafe Pope Joan, now in the CBD, is joining the Healesville craft distillery Four Pillars Gin as creative director of its new food product arm, Made from Gin.
Wilkinson will be in charge of developing and overseeing all Made from Gin products, including gin pickles, gin cheese biscuits, salt and gin vinegar crisps, gin butter, gin-cured and smoked olives. Each product is made with gin by-products in an effort to reduce and repurpose waste. The cheese, for example, is made from the stillage (or water from each distillation) which goes to local cheesemaker Jack Holman of Stone and Crow to use in his cheesemaking. Leftover spent botanicals and steamed oranges are made into chocolate by Melbourne outfit, Hunted + Gathered. 
Matt will also be developing smallgoods including salami, prosciutto, bacon, sausages and sausage rolls. Four Pillars buys pork from local rare Berkshire pig breeder Brett Ellis at Yarra Valley Berkshires, who feeds his pigs spent gin botanicals from the distillery.
The idea for the range started with its Orange and Breakfast Negroni Marmalade, which came about when the team were looking for a home for kilos of gin-steamed oranges leftover from each batch of gin.
"Most people know I love a good Martini, but it's truly amazing how much more you can do with gin and all the great by-products involved. This is one great job description," says Wilkinson.
The products will all be available at the distillery in the Yarra Valley, for retail or to snack on alongside cocktails. 
50 per cent of Four Pillars shares were recently acquired by beverage giant Lion, which has plans to expand the distillery space and double production for worldwide export.