Matt Moran's Aria Brisbane to close after 10 years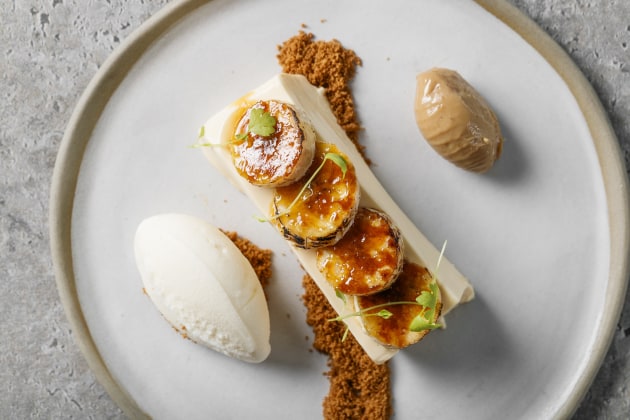 Longstanding restaurants, namely white-table cloth fine diners, seem to be dropping like flies in 2019. Ross Lusted's Bridge Room, to Kylie Kwong's Billy Kwong, George Calombaris' Press Club, and Bistro Moncur in Sydney are just a few of the big names to have faltered in recent months after years – or even decades – of service.
Now Brisbane is feeling the pinch, with one of its top restaurants, Matt Moran's Aria Brisbane, shutting its doors next month after 10 years.
Co-owners Moran and Bruce Solomon only gave one reason for the closure in a statement, which was that the end of the lease in June seemed like the right time to call it a day.
"We have been privileged to have so many wonderful loyal guests, shared so many special occasions and milestones with you all and had the pleasure of working with such a brilliant and dedicated team," the statement continued.
Located on Eagle Street Pier on the Brisbane River, Aria is a multi-level fine-diner that celebrates Australian produce with fervour, from intricately plated local vegetables, to diverse Queensland seafood, to its award-winning wine list. 
Over the next six weeks, before its final service on June 15, the restaurant will run a "special edition ten-course tasting delight", showcasing all the team's favourite dishes from the past decade.
First on the menu will be the famed goat's curd cigar with beetroot and hazelnut (from 2011). It will also hit such icons as the duck and pea pie (from 2009), and the banoffee custard with caramelised banana and caramel (also 2009). The most recent dish on this ten-course menu is from 2015.
Aria Sydney will continue as normal for now.
Matt Moran remains a cookbook and recipe author and TV personality on the Great Oz BakeOff and Family Food Fight.
Aria Brisbane's final service will be Saturday June 15.