Massimo Bottura is coming to Australia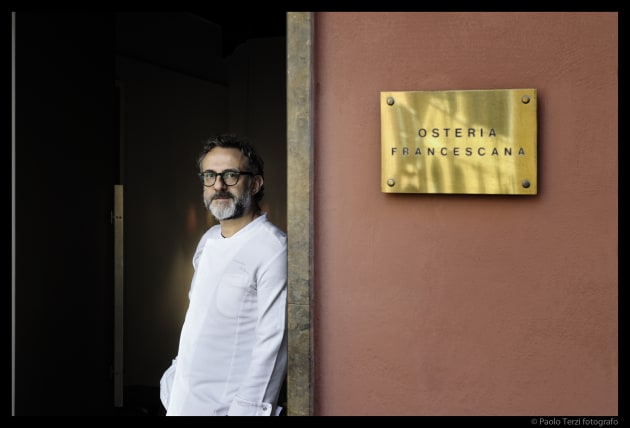 The consistently and currently named world's best chef is coming to Australia next year for a live stage tour.
His Three-Michelin starred restaurant in Modena, Italy, Osteria Francescana, has been ranked in the top five of the World's 50 Best Restaurants list since 2010, taking out the top spot this year.
Set in a contemporary space in the medieval town, his food breaks the rules of traditional Italian cuisine.
Despite opening Osteria Francescana in 1995, Bottura's fame and popularity has skyrocketed in the last decade. In 2012 he was awarded his third Michelin star, and in 2015 Bottura was the focus on the pilot episode of Netflix documentary series Chef's Table.
He's an advocate and pioneer bringing of nostalgic, family food into the fine-dining realm, evident in his dish "the crunchy part of the lasagne" that emulates the corner part of a lasagne. He's also a firm proponent of showcasing Italy's treasured ingredients, like parmigiano, around which he's built one dish that uses the cheese in five different stages of its ageing.
Bottura will speak in Melbourne, Sydney, Perth and Brisbane in August 2019 about his cooking career and the ever-present issue of food waste in the industry.
Register for pre-sale now. General tickets go on sale on April 3, 2019.