Mary's new burger joint has opened with a vegan menu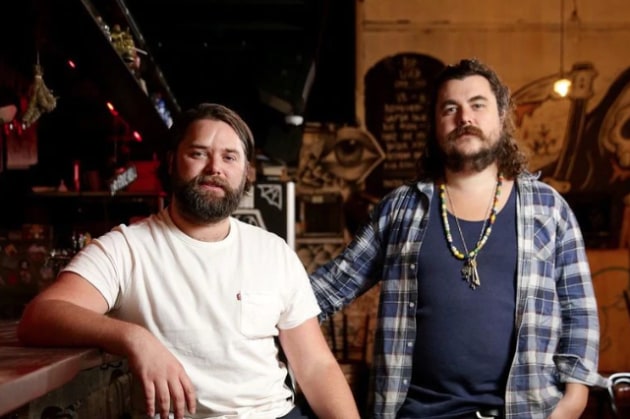 The Mary's Group expansion continues with a new burger joint in Circular Quay in its portfolio.
In February, Mary's Group's Jake Smyth and Kenny Graham announced they would open Mary's Underground in the former space of the Basement in May. The iconic subterranean nightclub will remain relatively untouched, keeping the dance floor and promising a range of live music acts, from jazz to punk. with a new bar area and talks of a hidden wine bar out the back. The new late-night joint will also include two eateries: another burger bar on the top level and a more intimate restaurant still to come downstairs.
The first eatery, Mary's CQ, is now open. It's another iteration of Mary's Newtown, dolling out some of Sydney's best burgers and some of Australia's best mash and gravy. The 100-seat diner will also have an alfresco area.
In addition, the duo will make their first foray into vegan food, with an entirely plant-based menu.
The vegan menu will mirror every single one of the Mary's classics, with a specially designed vegan patty subbed in for beef, an egg-free version of Mary's Sauce, and fried cauliflower masquerading as fried chicken. There are also separate areas for preparing and cooking meat and veg, including vegan-only grills, fryers and cool rooms. 
"It will allow our animal friendly friends to choose ethics without sacrificing flavour. This ain't Mary's health food and salad bar – it's fucking delicious plant based food, designed to make your carnivorous mates jealous. And for our meat-eating pals, it's business as fucking usual," said Smyth.
The Group also owns live-music venues the Unicorn and the Lansdowne, (which houses Mary's Pizzeria) so the party bar scene is something they're well versed in.
And they promise Mary's CQ will be just as raucous and rowdy as the last. 
"Mary's Circular Quay is the first bite in our reimagining of the old Basement. Mary's CQ is a celebration of all things Mary's - it's loud, fun, fast paced, generous and designed to create joy and hangovers via delicious food and killer drinks. Organic vino, shitty beers, get-you-fat-as-fuck food all rolled together and just down the road from the Coathanger," said Smyth.