Manly Greenhouse brings Italian cuisine and hanging plants beachside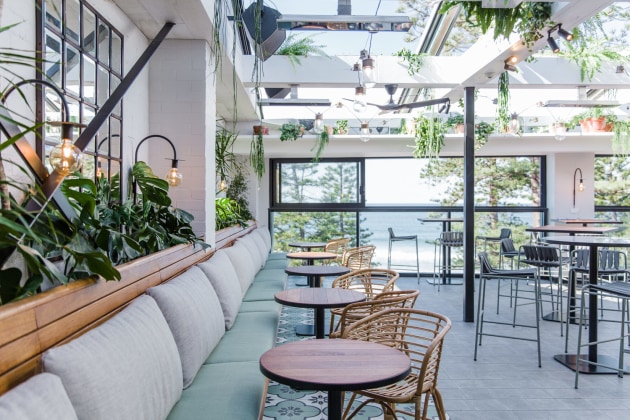 Conservatory inspired, three-story bar and restaurant, Manly Greenhouse, launches Friday September 7 with the unveiling of two of its beachfront, dining spaces - Greenhouse and Rooftop. 
Formerly The Shore Club, owners Greg Anderson and Patricia Nunes hope the 400-seating Manly Greenhouse will provide locals and visitors with a renewed social hub.
"Over the years, we've witnessed the Manly Wharf grow in popularity, but we believe now is the time to breathe new life and hospitality into one of Sydney's best beach fronts," says Anderson.
"After much anticipation, we're excited to open our doors to the Greenhouse and Rooftop, and I look forward to welcoming our new neighbours to enjoy our take on the 'perfect local'."
Opening in two stages, Manly Greenhouse sees award-winning, interior design firm Luchetti Krelle (ACME, Banksii) together with local plant specialist The Plant Room, and illustrator Beci Orpin create a breezy, glasshouse aesthetic complete with lush greenery, steel structures, and bespoke glass screens with pressed flowers representing wild and native flora.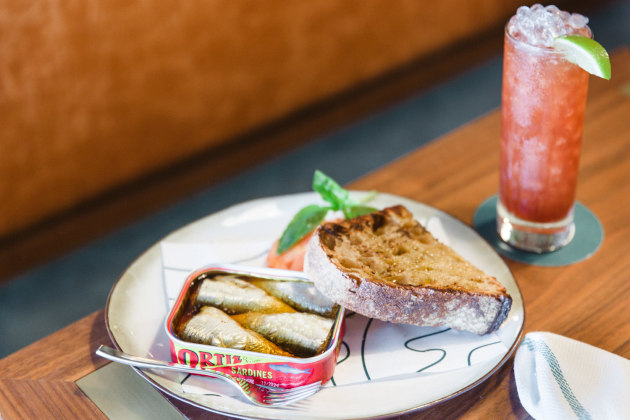 With a casual, all-day menu, the street-level Greenhouse emphasises contemporary Italian and woodfired pizzas.
Entrees include crab bruschetta; arancini with mushroom, provolone and garlic aioli; and Ortiz sardines, served in the tin, with Spanish onion, parsley and grilled local Berkelo bakery bread.
Amongst the pastas, Greenhouse will be serving pappardelle with slow-cooked brisket; and seafood squid ink spaghetti; while the pizza menu includes such offerings as the Hangover, a white base with potato, sausage, pancetta, rosemary and soft egg.
Highlights of the mains include a whole, line-caught snapper, baked in the wood oven with truss cherry tomatoes; and grass-fed Riverina sirloin, served on the bone with salsa verde and fat chips.
Continuing the Italian-theme, the drinks list includes Aperol Spritz and Bulletproof Espresso Martini on-tap, and pre-batched Negronis and Café Frizzantes.
Also available are a selection of Australian and Italian-variety wines, and such craft beers Greenhouse Pale Ale and Bitter, a collaboration with the Hunter Valley's Hope Brewhouse, and 4 Pines IPA.
Taking in the waterfront views and Manly's signature pines, Rooftop offers guests bespoke cocktails as well as a number of dishes from the downstairs menu.
Bites will include salt and pepper school prawns with garlic aioli; a selection of cured meats including LP's mortadella and Blackmore Wagyu beef bresaola; and polenta bites with soured cream and chives. 
Manly Greenhouse's second floor, dining space, The Grill, will open in the coming months.
For further information, please visit manlygreenhouse.com.au.