Luke Nguyen to take over and transform Sydney's Botanic Gardens Restaurant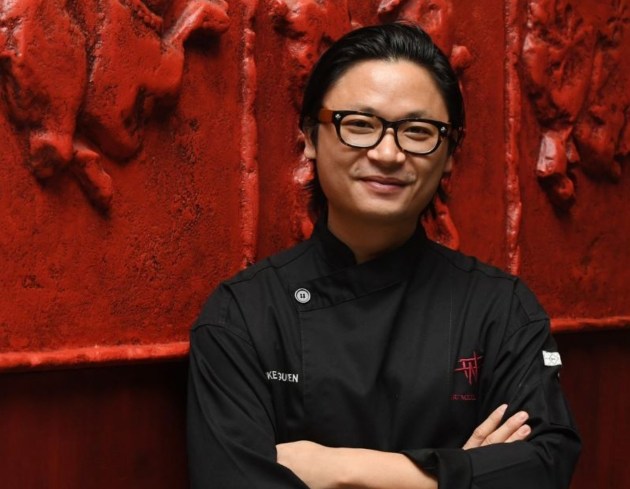 Sydney's Botanic Gardens Restaurant is getting a complete overhaul, with chef Luke Nguyen taking over in August.
The Red Lantern owner-chef, TV presenter and author will move in and turn the newly-renovated site into Botanic House, a modern restaurant taking influences and inspiration from Australian natives, Nguyen's Vietnamese heritage, his Thai birthplace, and his Chinese grandfather.
Red Lantern head chef Pakphom "Em" Meechai will move across to run the kitchen at Botanic House when it opens next month. 
The menu will kickstart with dishes like wok-fried warrigal greens and fish cooked in coconut milk infused with lemon myrtle. 
Nguyen says he will use the Botanic Gardens for inspiration, though he's not allowed to forage there.
The restaurant's stunning open-air pavilion behind the original 19th century facade is at the centre of Sydney's Royal Botanic Gardens,  offering 360º views of lush greenery and the Sydney harbour. 
Nguyen's chef career has taken him across Asia and the world, hosting several SBS series including Luke Nguyen's Food Trail, and appearing on programs like Masterchef Australia and Gordon Ramsay's Great Escape. 
Nguyen has also published seven food books, sharing recipes and travel journals from Vietnam, France and China. 
Botanic House is scheduled to open in August.