Last chance to enter 2017 Moutai 'Enter The Dragon' Cocktail Competition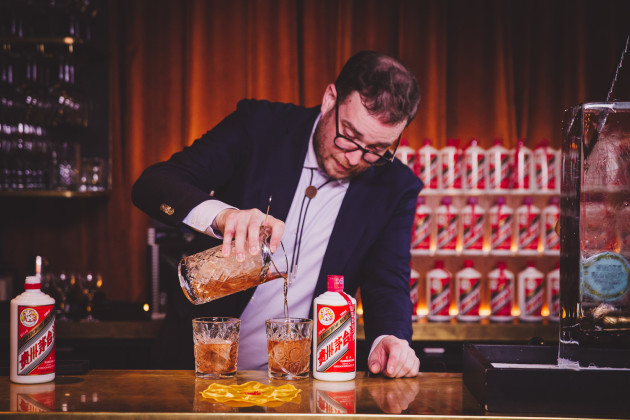 Calling all bartenders. Moutai, a brand of the fiery, Chinese spirit baijiu, is hosting its annual cocktail competition, 'Enter The Dragon', for a chance to win a once-in-a-lifetime trip to China.
'Enter The Dragon'will see Aussie bartenders battle it out with Moutai, testing their creativity, focus and technique.
The competition requires bartenders to submit their cocktail recipe, which must include 30 ml of Moutai and an Australian native ingredient, by Friday October 13.
Jenny Chiu, Moutai brand manager, says, "This is a really exciting cocktail competition because it encourages our entrants to be as madly creative and inventive as they possibly can be.
"We are looking forward to seeing how the bartenders marry the rich and varied flavours of native Australian ingredients with Moutai, the world's most historic spirit."
Now into its second year, the 'Enter The Dragon' Cocktail Combat competition was created as a platform by which to inspiring and engage Australian bartenders with the spirit.
Judging will take place over five days, with participants presenting their Moutai-inspired cocktails before the panel of experts, as well as delivering a five-minute demonstration of their creativity.
Ten finalists will then be announced at an exclusive reveal party on Monday October 23 at Handpicked Cellar Door, Kensington Street, Sydney, ahead of the final in Melbourne in an as of yet to be announced venue on Monday November 13.
Bobby Carey of Sydney's Big Poppa's was the competition's inaugural winner.
This year's winner will be flown to China to experience and learn the ancient techniques of Moutai production, followed by two nights exploring Hong Kong.
The 'Enter The Dragon' Cocktail Competition closes Friday October 13. To enter and for further information, please visit enterthedragon.com.au.