Large rat seen at Sydney's Din Tai Fung, restaurant now closed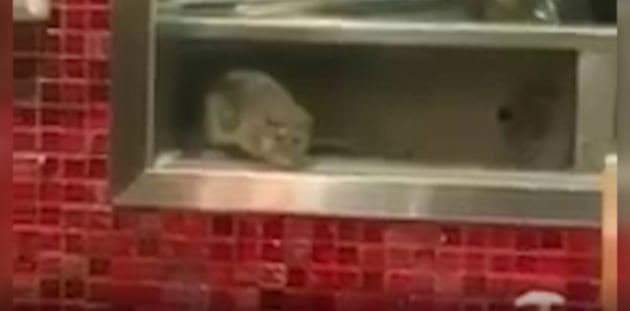 A large rat has been seen scurrying along a back-of-house shelf at popular dumpling restaurant Din Tai Fung in Sydney's Westfield food court.
The video was uploaded to Facebook on Wednesday evening by Lucy Hui, who says she was sent the video. It is unknown when the footage was taken. "Makes me want to vomit," she wrote. "Never eating there again....and it was a favourite."
The international restaurant chain quickly responded to the video with an apology, commenting:
"Din Tai Fung has in place stringent food safety protocols. We take this matter very seriously.
Once notified of this incident, we immediately activated our pest control specialists as well as professional cleaners to inspect and disinfect our premises as a priority. We are also conducting thorough investigations and improving measures in pest defence during post-operations hours. This is important as we already clean, disinfect and secure the kitchen on a daily basis, yet it's clear we can do even better."
The outlet has since been shut down voluntarily, and a City of Sydney health inspector has visited the site. The restaurant will remain closed until a full investigation is complete.