Landmark Australian Fish & Seafood Cookbook Released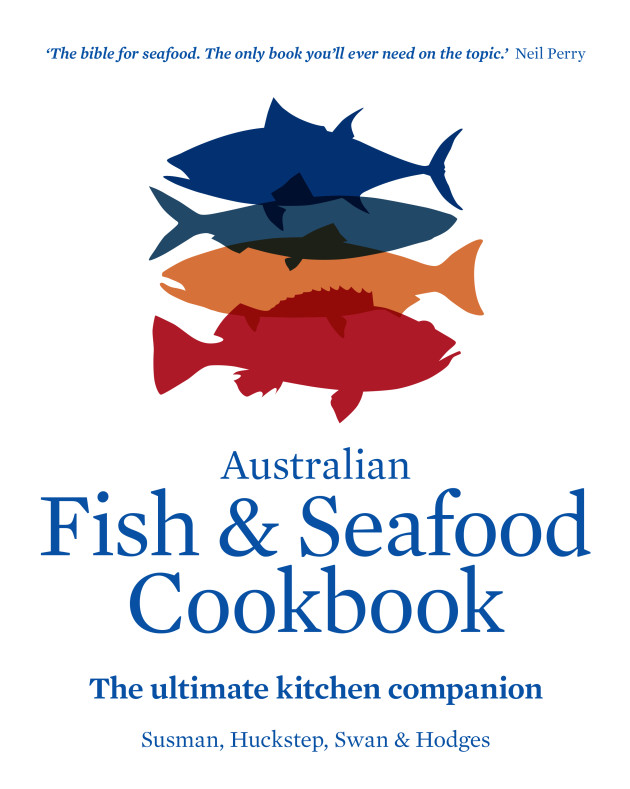 Next month sees the release of Australian Fish & Seafood Cookbook. This milestone of a publication features over 60 different types of fish and seafood, and includes everything you need to know about selecting and preparing seafood, as well as catching methods, notes on sustainability, flavour profiles and cooking guidelines. The book also contains a collossal 130 recipes coupled with stunning photography.
          FoodService spoke to co-author Anthony Huckstep (delicious.) find out about how this collaboration with industry heavyweights, John Susman (Fishtales), Stephen Hodges (ex-Fish Face) and Sarah Swan (ex-Rockpool Group) came about, and about creating a cookbook so unique.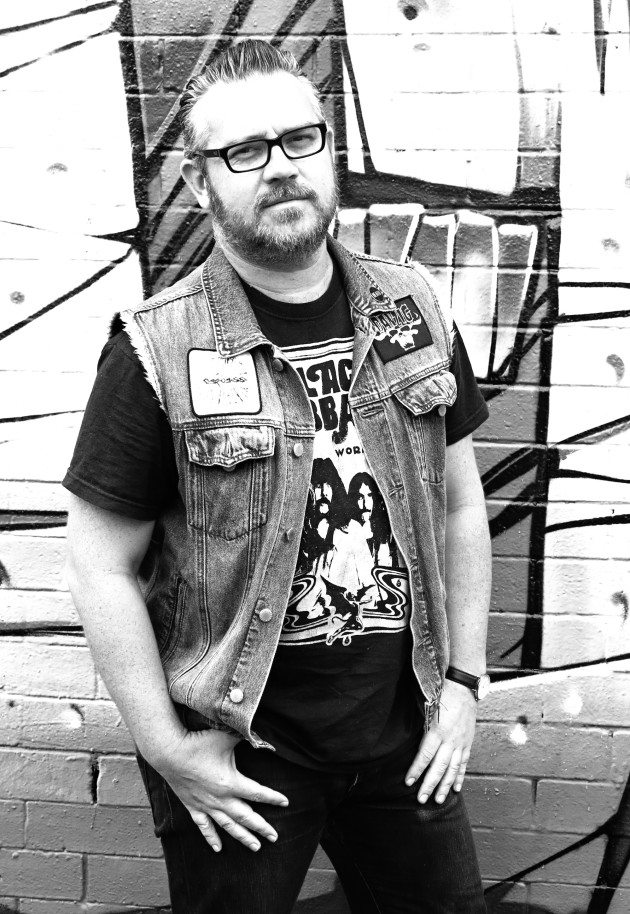 Describe Australian Fish & Seafood Cookbook, what can readers except?
This book is everything you need to know about Australian seafood and it'll give you the confidence to cook it more often. It's both a specie identification and culinary cookbook. There's been cookbooks or scientific tomes about the specie – never one that profiles the species, their culinary applications and then user-friendly recipes in one book. Australian's love seafood, but I think beyond a handful of species people really don't know how to cook it. There's a certain amount of intimidation in regards to seafood, and we wanted to break down that barrier and share as much knowledge as we can about our amazing seafood.
Why did you, John Susman, Stephen Hodges and Sarah Swan decide to collaborate and write it?
John and I have been talking about doing a book like this for years because it didn't exist. John is Australia's Mr Fish – he's the ultimate knowledge not just in our region, but globally. Stephen was a no-brainer. He's one of the best fish cooks on the planet and John and I have known him for a long time. Sarah was also the first that came to mind because although she's a wonderful cook in her own right, I'm not sure there are many others better than her in Australia in regards to an ability to render information into home-ready recipes. It's the A team and I'm pretty honoured to have worked with them. It's the sort of book that demands collaboration because it's a beast!
What was the process of the four of you working together?
Everyone was involved across all areas, but if we had to break it down John focused on the species, I focused on the culinary/kitchen side, and Sarah and Stephen worked on recipes together. John and I worked pretty closely writing it though and cross-referenced information all the time. It was easily the most challenging project I've worked on – but the information we've collated was wroth it.
What impact do you hope the book will have?
If we get people celebrating, cooking and enjoying Australian seafood more often we'll be stoked. Dream outcome? The go-to for seafood in the region and on every home cook and commercial chefs bookshelf!
What have been some of the things that you learnt during the researching and writing of the book?
How little everyone knows about seafood, and how much I had to learn. I'm still learning – and that's a beautiful thing. Books of this proportion take a whole raft of people believing in it to come to life. The personal investment has been monumental by everyone. It's a real labour of love.
Which fish, shellfish, or marine animal surprised you the most and why?
Visually I'd have to say Ling. It's a fish we've all eaten, I just didn't realize how strange they look – almost like an eel - and how large they grow – up to 90cm. I think readers will be engrossed by the extraordinary specie photography by Ben Dearnley. I know I'm still fixated on it every time I open the book – so many fish we've all eaten, but have no idea what they look like because we're used to seeing white fillets at the fishmonger.
How does it feel to have the cookbook endorsed by the likes of Neil Perry, Maggie Beer and John Lethlean?
Amazing! Three of the most influential people on the food industry, for different reasons, tipping a hat to something I've been a part of is pretty damn humbling. When people of such importance do something like that, you have to pinch yourself.
What is your favourite recipe in the book and why?
Gee, that's pretty tough. The oily fish sardines, mackerel are my favourite, and sea urchin is the best thing to eat on the planet. I love simplicity in food, especially when it comes to seafood and Sarah and Stephen have conveyed that beautifully. I'm a sucker for whole fish though because you get the cheeks and the gelatinous fat deposits along the spine and belly – so perhaps the pot-roasted whole flounder with togarashi, Vietnamese-style whole fried silver perch or the steamed whole rainbow trout with green beans, figs and hazelnut butter. Of course, ask me again tomorrow and my answer will be different!
What is your first memory of seafood?
My mum having anchovette on toast and coffee every morning! Seafood was special occasion food when I was a kid. My dad would incinerate everything including eyebrows on his homemade bbq, but somehow the swordfish survived the flames. If we had prawns and swordfish, it was a special bbq indeed.

What was the first seafood dish that you mastered?
I can't recall exactly I've been cooking for so long, but if a particular dish that made me super happy to nail, I reckon I'd say Bouillabaisse. Getting the depth of flavour in that bisque and timing the different seafood right takes patience. I like serving it with steamed kiplfers and a baguette.
Over your career, how have the way that Australians appreciated or enjoyed their seafood changed or evolved?
We're definitely a lot more knowledgeable and braver, but that's mostly in regards to eating. We eat far more seafood out of home than cook it. Mussels, clams and sea urchin have never really been part of our food culture, but I think they're becoming pretty normal fair these days – which is brilliant. But around 77% of the seafood we consume comes from abroad, and as far as consumption goes we're a light weight. The average is about 18.7kg per person a year. Compare that to meat – about 200kg a year.
What are the key measures required to create and maintain a fully sustainable, seafood industry?
That's a question that's too difficult to answer simply. It's often an emotional argument because most of us are so far removed from fisheries practices and data collection, we wouldn't even know what is or isn't sustainable. Let alone the differing opinions by bodies about what actually constitutes sustainable. It's illegal to fish unsustainably in Australian waters. We have the most stringent management laws on the planet and the level of investment in marine science in this part of the world is the highest of any commercial fisheries on the planet. Sustainability is as much about the sustainability of stocks and environment as it is the fishing community. Talk to your fishmonger, understand where the seafood you buy comes from and endeavor to buy the best quality – in Australia there is a strong correlation between the best tasting seafood and a commitment to sustainable practices.
The Australian Fish & Seafood Cookbook is out by Murdoch Books on Saturday October 1. For further information, please visit website.