Lûmé bartender Orlando Marzo named Global Bartender of the Year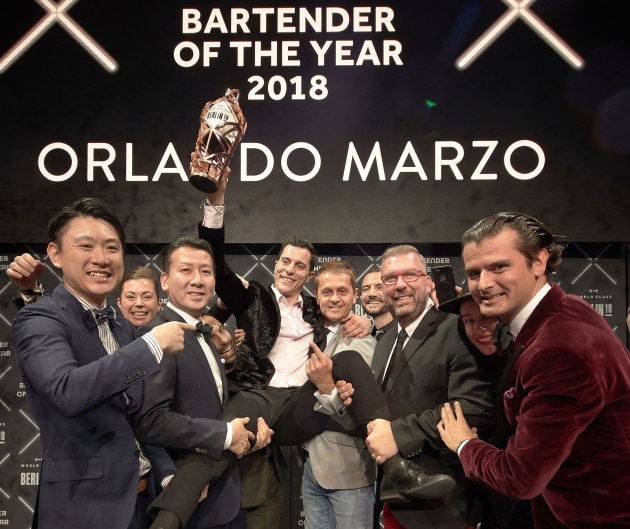 Bartender Orlando Marzo from South Melbourne restaurant, Lûmé, has secured the title of Global Bartender of the Year 2018 at the 10th annual, bartending competition, WORLD CLASS.
Over 10,000 bartenders from around the globe entered the competition, which resulted in six months-worth of challenges and cocktails.
The four-day finals kicked off in Berlin on Friday October 5, and during that time 56 finalist bartenders were whittled down through various heats and rounds.
Diageo Global cocktailian and WORLD CLASS judge, Lauren Mote, says, "All the finalists brought their A game, but Orlando really was on another level.
"The Zacapa aperitif he made for the 'Before and After' challenge was one of the best I've ever tasted and the way he held his nerve in the 'Cocktail Clash' finale – for me, that's the mark of a truly WORLD CLASS bartender."
Marzo impressed the judges with his focus on sustainable bartending, particularly in the Ketel One 'Better Drinking' challenge, the 'Flavours of a Nation' round with his twist on the Johnnie Walker Black Label highball, and the 'Cocktail Clash' grand finale.
"I can't believe it," says Marzo. "Just being here, competing alongside the best bartenders in the world, judged by some of the most iconic names in the business was a once-in-a-lifetime opportunity, but to actually win?
"I'm still in shock. I couldn't have done it without the support of my amazing team back home – they've cheered me on every step of the way."
As winner of the WORLD CLASS Global Bartender of the Year, the next 12 months will see Marzo travel the world as a Diageo representative, make bespoke drinks, and judge competitions.
For further information, please visit theworldclassclub.com.