Kitchen by Mike CBD's five best-selling dishes so far
After Mike McEnearney's No.1 Bent Street was handed to administrators late last year, Sydney rejoiced when it was reborn as the casual, fire-powered Kitchen by Mike in April. As one of Sydney's most anticipated restaurant openings of the first half of 2019, we asked what's been the most popular.
1. Chicken liver pate, four spiced salt
This has become our signature dish. We use the livers from our rotisserie chickens and blend them with sautéed shallots, garlic, sherry and port. It's then served with a little pile of salt spiced with clove, white peppercorns, nutmeg and cinnamon. These flavours really lift the rich pate.
 
2. Ash-baked eggplant, edamame, shaved bonito, tahini sauce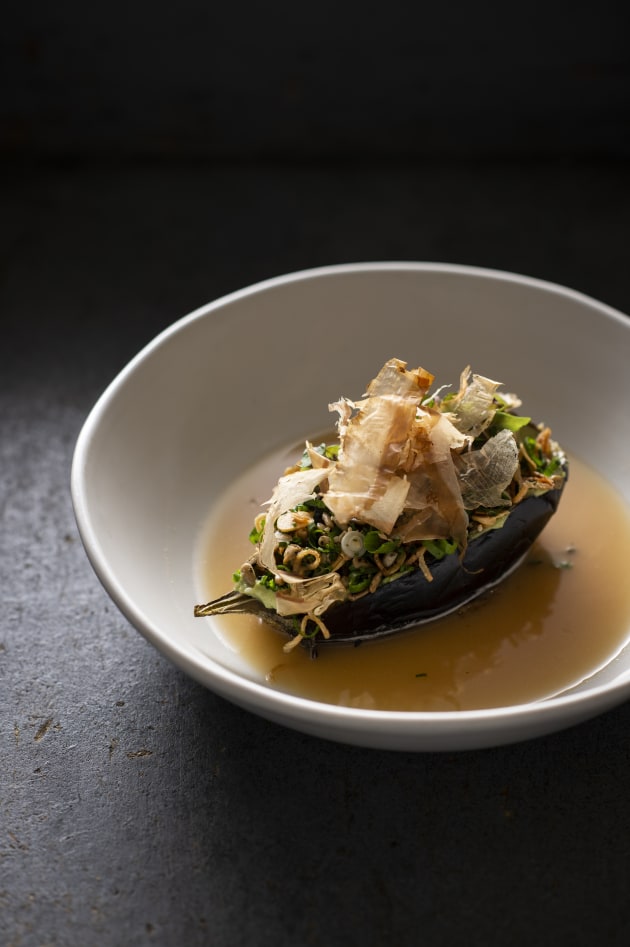 Large eggplants are buried in ash and baked for hours until soft. We then serve half an eggplant with an intense tahini sauce, a smoky miso broth and crunchy toppings.
 
3. Charred treviso lettuce, gruyere cheese fondu, guanciale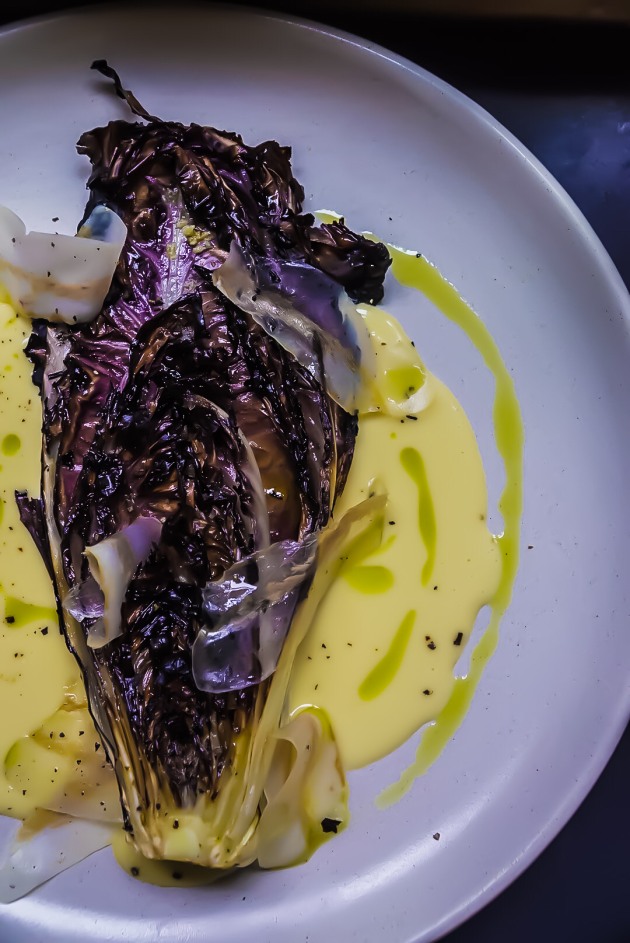 Bitter leaves are often more interesting cooked over charcoal to bring out their sweetness. Our charred treviso still maintains a little bitterness to match with the gruyere cheese fondu and thin slices of guanciale.
 
4. Wood-roasted green abalone, charred cabbage, XO sauce
The abalone is roasted in the woodfire oven and sliced very thinly with grilled Chinese cabbage. Our XO sauce is smoky but delicate.
 
5. Chilled vanilla rice pudding, honeycomb, quince jam
Most of us have a recipe that our grandmothers have inspired. Mine is rice pudding. I add honeycomb and change the jam with the seasons. It has never come off our menu.