Jessi Singh is bringing a new "unauthentic" Australian-Indian restaurant to Melbourne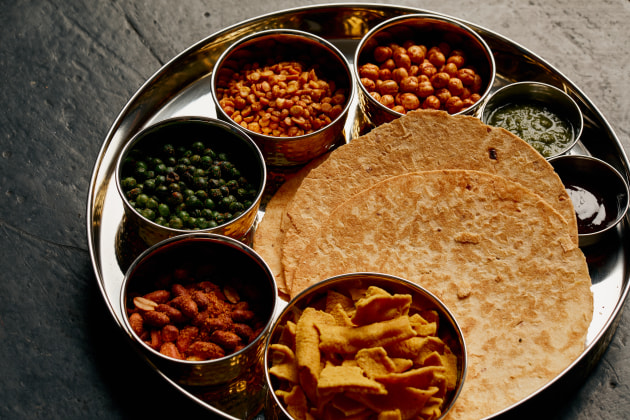 Chef restaurateur Jessi Singh is returning to Melbourne to open the most recent addition to his stable of Indian restaurants, Daughter in Law. 
The globetrotter is originally behind Melbourne's Dhaba At The Mill, Horn Please,and Babu Ji, but only returned to Australia last year after several years in New York and Santa Barbara, where he expanded the Babu Ji name and was lauded by the New York Times. When he arrived back home, he opened Sydney's Don't Tell Aunty in October 2018. 
Singh's new venture will draw from his experience in Melbourne and abroad, delivering an 'unauthentic' Australian-Indian bar and grill to Little Bourke Street in the CBD. 
Unauthentic here will mean dishes like naan pizzas, beef tartare, scallop ceviche, fish and chips, and rib eye steak, lamb and pork chops cooked in the tandoor.
Accompanying the menu is a wine list by Sacha Imrie (Marion, Builders Arms Hotel) that focuses on new-world wines including exclusively imported Californian drops from friends made during Singh's sojourn in the US. Singh's original self-serve bar fridge will be stocked with local craft beers, as they are at his other restaurants. 
Daughter in Law will open later in June. www.daughterinlaw.com.au