James Squire's 10th restaurant opens in Wollongong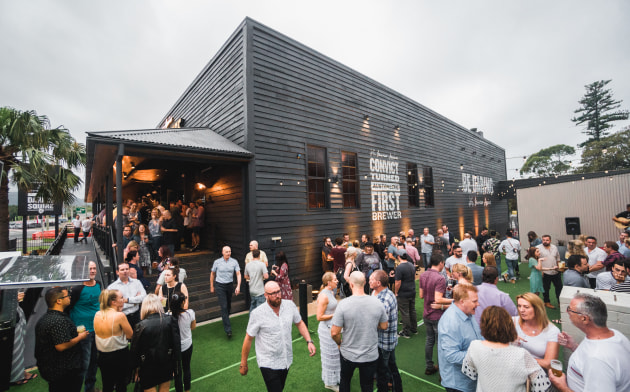 James Squire has taken over the North Wollongong Hotel for its 10th Brewhouse, The Daring Squire.
So far the fleet has landed in Sydney, Melbourne, Brisbane, Perth, Gold Coast, Newcastle, and regional Victoria, each with an on-site brewery, bar and restaurant. James Squire, owned by major beer conglomerate Lion and partnered with Australian Leisure and Hospitality Group (ALH), acquired the gold-rush-era pub and stripped it back to its brick bones.
Head chef Jake Agostino has designed a large menu of pub classics, designed, obviously, to go well with beer. "Signature dishes even feature James Squire beer as hero ingredients such as our steamed mussels in housemade Orchard Crush Cider broth.
For me, it is all about using food to provide guests with a sense of comfort and enjoyment after a day's work or rest," says Agostino. There's pizzas, steaks, ribs, and some South Coast rock oysters too. Prices are also low, with most mains in the low $20s.
The full James Squire range of beers will, of course, be available on tap.
jamessquire.com.au/brewhouses/the-daring-squire
Photography: Todd Hardingham.