International Convention Centre Sydney announces education partnership with TAFE NSW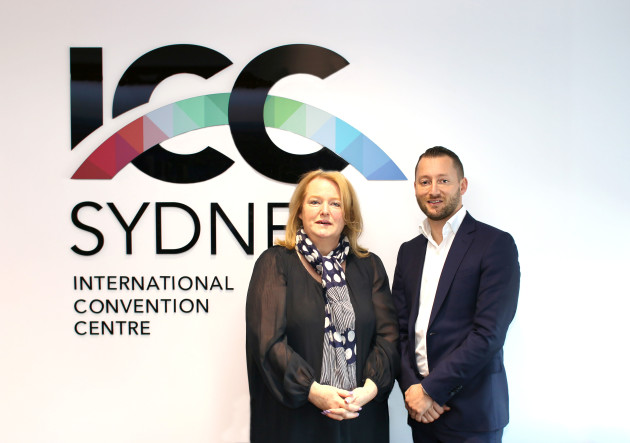 International Convention Centre Sydney has announced today a new staff development programme in partnership with TAFE NSW – Sydney Institute. The $250,000 investment will directly fund nationally recognised qualifications to foster a new generation of business events and hospitality professionals.
This new education partnership will be of particular advantage to part-time and casual workers, and facilitate firm career progression opportunities for both staff and selected TAFE NSW – Sydney Institute students. And over the next 24 months, up to 2,000 ICC Sydney team members will receive training through this initiative.
Geoff Donaghy, CEO of ICC Sydney, said the investment in training and partnership with TAFE NSW – Sydney Institute reflects ICC Sydney's belief that its people are the venue's number one asset.
"ICC Sydney will be Australia's premier integrated convention, exhibition and entertainment precinct and we want to ensure our team is ready to be part of something extraordinary.
"Our work with TAFE NSW – Sydney Institute will see tailored education programs developed for students across hospitality, commercial cookery, audio visual, business administration and security. The result will be a raft of talented individuals, trained to our world leading benchmarks in both capabilities and mindset. This will ensure they are primed for stellar careers with qualifications that are recognised nationally."
Anne Cazar, Faculty Director – Tourism, Hospitality and Service Industries at TAFE NSW – Sydney Institute, said ICC Sydney is a true business role model.
"By investing in all workers, including casual staff, ICC Sydney is demonstrating a strong commitment to its workforce and we are very proud to be associated with them. This partnership has come about through a series of positive negotiations, collaboration and a desire by all parties to work towards a shared ideal about quality training, a critical investment in staff and a focus on best practice in service delivery," said Cazar.
As part of the partnership, a TAFE NSW – Sydney Institute representative will be assigned to ICC Sydney to ensure all courses are aligned with its gold standard industry benchmarks.
Mathew Paine, Director of Human Resources at ICC Sydney, said the venue is currently undertaking a comprehensive recruitment drive to fill 1,500 casual and 300 full time roles ahead of the December opening. "While we no doubt have our work cut out for us, we believe our strategic approach to recruitment and the progression opportunities we provide as an employer will attract and retain the market's top talent. Together we will do the extraordinary."