Industry bodies call for country of origin labelling expansion to foodservice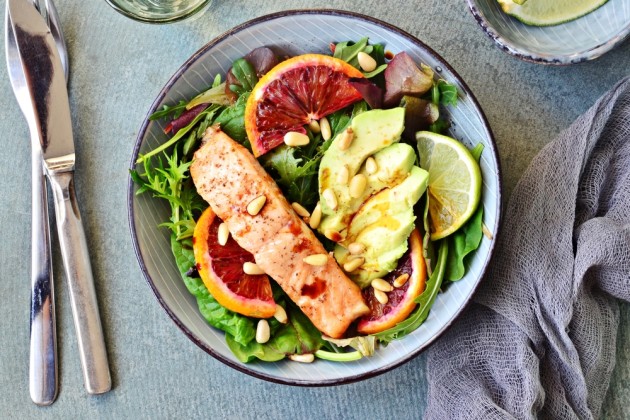 With country of origin labelling now compulsory in Australia for food retailers, industry bodies are adding their voices to the conversation and are urging the federal government to include food sales at restaurants, cafes, pubs, and clubs under the new regulations.
Designed to help consumers better understand where their food comes from, country of origin labelling was made mandatory for food retail on July 1.
The new labels feature the 'Australian Made' kangaroo logo, a bar chart indicating the percentage of Australian ingredients, and short statement of where the product was made.
However, industry bodies like Australian Pork Limited and Seafood Industry Australia are questioning whether these regulations go far enough, particularly as there is currently no obligation for venues to label where the produce and ingredients on menus come from.
Peter Haydon, Australian Pork general manager of marketing, says, "The pork industry has been crying out for changes to our labelling laws, because the old ones made it hard to identify Australian products."
And while all fresh pork in Australia is produced by Aussie farmers, imported pork can be found in ham, bacon and some pre-cooked pork products.
Accordingly, Haydon says, "We support country of origin labelling in every channel.
"We also recognise that it's method of execution needs to be simple enough to not place an unreasonable imposts on foodservice outlet operators."
Seafood Industry Australia raises similar concerns. The sector supports thousands of small Australian businesses and employs thousands more Australians, but despite this some 70 per cent of seafood eaten in Australia is imported.
In many ways, this compounds the challenges for local, Australian seafood as other proteins, like beef and lamb, are not subjected to the same import agitation.
Jane Lovell, CEO of Seafood Industry Australia, says, "The changes to country of origin labelling in retail are excellent as they provide consumers with clear information on where their food comes from, which will allow them to make informed purchasing decisions; but retail is only half of the story."
However, Lovell believes that there should be no difference between consumers having a right to know where their seafood comes from at retail level and a foodservice level.
In many ways this denies consumers the means to make an informed choice. And with 66 per cent of waitstaff unable to tell diners where the seafood they were serving came from, a lack of compulsory country of origin labelling for the foodservice industry actively counters the motivations behind the government's new regulations.
"Australians love their seafood and next to freshness," she says, "the country of origin is the second most influential factor for consumer choosing which seafood they buy.
"Twenty years ago almost all the seafood Australians ate was Australian seafood. Most assume it still is.
"But, people are flabbergasted when they find out 70 per cent of seafood eaten in Australia is imported."
Lovell sees the Northern Territory's 2008 introduction of country of origin labelling for cooked and pre-prepared seafood in the foodservice industry as an example for the rest of Australia.
"What we'd like to see is Australian seafood identified on menus, simple as that," she says.
"At a minimum we'd like to see something like Australian barramundi, but businesses can be as specific as they want.
"For imported seafood a simple 'i' to denote it's imported with a clear explanation of what it means printed somewhere on the menu."
And with country of origin labelling operating in many restaurants and cafes with minimal cost or disruption, Lovell does not accept the argument that a compulsory introduction for foodservice would impose huge and unneccessary costs on businesses.
She says Seafood Industry Australia welcomes the opportunity to work with the government and foodservice industry to come up with practical low cost solutions.
"The debate has run long enough – consumers deserve to know where the seafood they eat is from, no matter where they buy it."