Inaugural Australian Eggsellence Awards have a crack at the country's best egg dish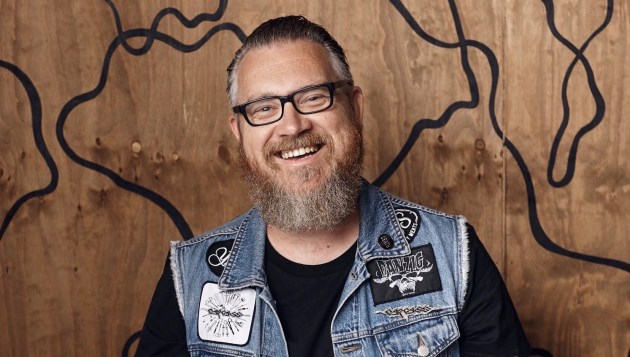 With Aussies consuming over 6 billion eggs a year, Australian Eggs is celebrating World Egg Day (Friday October 12) with the first ever Australian Eggsellence Awards and a hunt for the country's best egg dish.
From today until Sunday September 30, Australian Eggs is asking the public to nominate their favourite restaurant or chef dishing up their favourite egg dish.
And just from nominating, egg lovers will go in the running to win $1,000. 
The judging panel, made up of celebrity chef Manu Feildel and restaurant critics Anthony Huckstep (delicious., foodservice) and Elizabeth Meryment (The Australian, Local East) will visit the various venues to see what does and doesn't make the cut.
"It is a joy to team up with Australian Eggs to find the nation's best egg dish on World Egg Day and recognise Australian's love of eggs as a versatile, delicious ingredient," says Feildel
"Eggs are a big part of our culture, from eating egg soldiers as children to making the grandchildren's birthday cake, we consume them almost every day.
"As we launch the Australian Eggsellence Awards we want to hear about everything from simple eggs on toast to inspired new egg creations; so get nominating."
The top five dishes will then be shortlisted, and their chef creators will battle it out on World Egg Day in a live cook-off in Sydney.
After a taste test by both the judging panel and the public, one chef will be named the winner of the Australian Eggsellence Awards.
Huckstep says, "I'm excited to be on the panel to discover Australia's best egg dishes in the first ever Australian Eggsellence Awards.
"As someone who has eaten all over Australia I can't wait to see the entries as well as discover new restaurants and recipes that the public love."
The 2018 Australian Eggsellence Awards are open for nominations until Sunday September 30.
To nominate a dish, either share a photo on Instagram using #EggsellenceAwards and tag the restaurant location, or submit online at eggsellence.australianeggs.org.au/entry.