Hospitality symposium Grow Assembly returns to Melbourne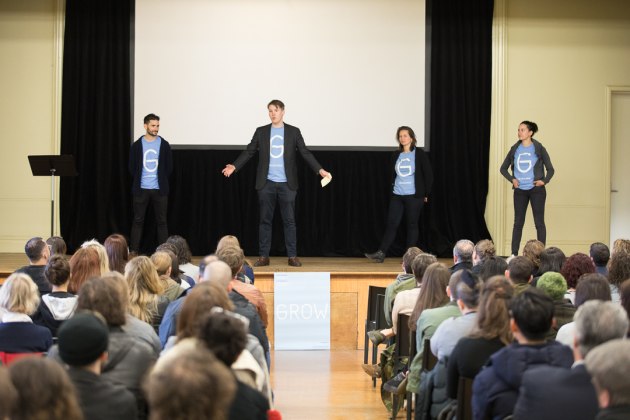 Grow Assembly is heading to the Fitzroy Town Hall for a day-long symposium offering Melbourne-based foodservice and hospitality professionals inspiration, ideas and knowledge.
Set to take place on Monday November 19, the theme for the fourth Grow Assembly event is 'community'. 
As such, the Grow Assembly team made up of Banjo Harris Plane, Michael Bascetta, Meira Harel, Vicky Symington and Kylie Javier-Ashton have pulled together a stellar line-up of industry leaders and experts. 
Harel says, "The hospitality industry is such a tight-knit community and we need to support each other wherever possible.
"Grow is our way of seeking out and sharing knowledge from both within and outside our industry in the hopes of strengthening the future of hospitality in Australia."
Presenters of the next Grow Assembly include:
Maria Canabal (co-founder, Parabere Forum)
Matt Preston (television personality)
Hannah Coleman (co-founder and general manager, Scarf)
Ninna Larsen (founder, Reground)
Luke Burgess (travelling chef and owner of Rocky Tops Farm)
Jake McKeon (founder, Coconut Bowl)
Mal Meiers (chef and founder, Food for Thought)
Wenda Donaldson (Victorian director, Australian Red Cross)
Earlybird tickets are $95 and go on sale Wednesday October 17. From Wednesday October 31, tickets are $115.
For further information, please visit growassembly.com.au/grow-assembly-melbourne-2018.