Hilton Sydney reveals $1.5m refurbishment of Luke Mangan's glass brasserie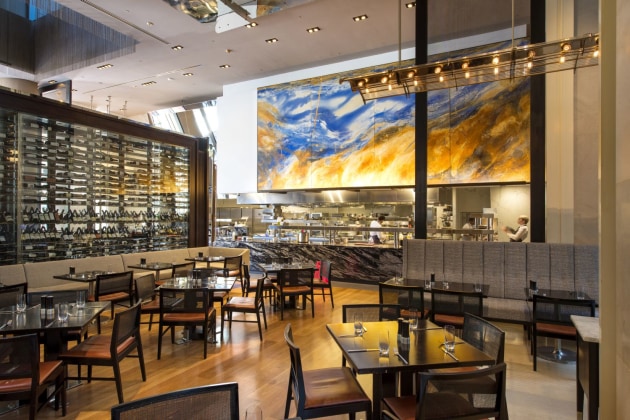 The $1.5 million kitchen renovation of Luke Mangan's glass brasserie at Hilton Sydney has been unveiled.
Overseen by The Rohrig Group and A+ Design Group, the new design features an open kitchen and chef's table together with custom built kitchen equipment, as well as dark granite juxtaposed against white porcelain slabs in the dining room.
Mangan says, "The kitchen is the heart and soul of a restaurant.
"We wanted to ensure that we stayed true to the glass that our customers know and love, whilst also evolving the offering to reflect the changing dynamic of fine dining.
"It was essential that the kitchen lived up to the expectations of the modern diner, which it certainly does."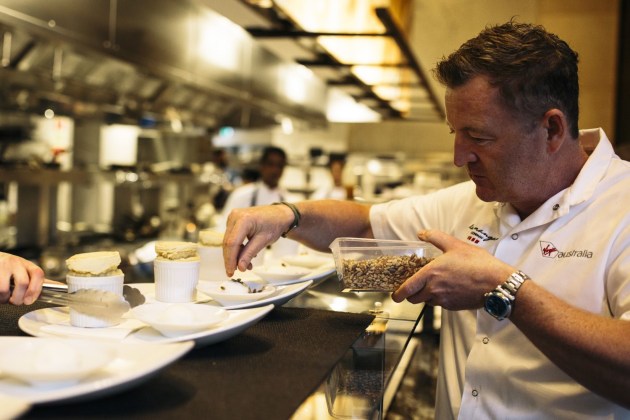 The refurbished glass brasserie will allow for both buffet and a la carte dining.
And to celebrate the changes, Mangan has created eight new dishes and six desserts for the autumn menu.
New menu highlights include, mozzarella nodini with smoked heirloom tomato, olive, almond, basil, and crouton; Moreton bay bugs served with black garlic, chilli, lime and witlof; and pumpkin soufflé with buttermilk sorbet.
Ronald Van Weezel, general Manager at Hilton Sydney says, "We are thrilled to unveil new refurbishments at glass brasserie.
"This investment will allow us to continue to deliver the exceptional service that glass has become renowned for.
"It will also provide the team with more resources for further staff development and training, empowering them to be the best in the industry."

For further information, please visit glassbrasserie.com.au.