HelloFresh to give meals to Australians in need this Christmas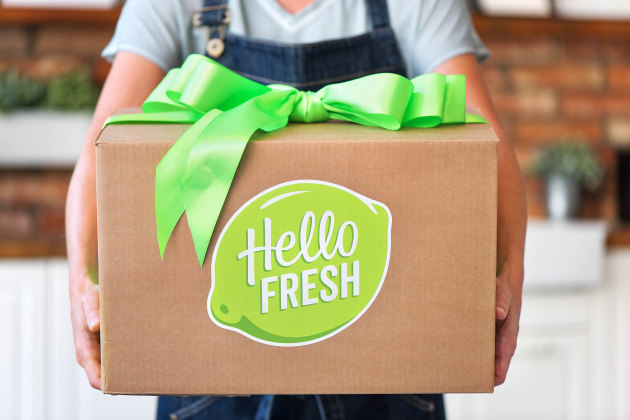 Meal-kit subscription service, HelloFresh, is encouraging its Australian customers to donate their regular box orders over the festive season to those affected by food insecurity.
And for every box donated, HelloFresh is giving the total value of the box in food to food relief organisation, Foodbank.
Customers can donate their deliveries scheduled between Saturday December 23 and Saturday January 6, 2018.
"Christmas is about bringing your loved ones together over good food," says founder and CEO of HelloFresh Australia, Tom Rutledge.
"With that, it's a time when people reflect on their good fortune if the going is good, and feel hardships more keenly if it is not.
"This is why we're encouraging our customers to take this opportunity to give back and help those less fortunate."
According to Foodbank demand for food relief is growing.
Over 3.6 million people experience food insecurity in Australia at some point every year, 27 per cent of which are children.
Foodbank has also seen a 10 per cent rise in the number of people seeking food relief since 2016.
"Unfortunately hunger doesn't go on holidays and food relief is needed just as much after Christmas finishes," says Gerry Andersen, CEO of Foodbank NSW & ACT.
"The face of food insecurity is diverse in Australia, it's not always who you'd expect.
"We've found that many common reasons why people find themselves seeking food relief are due to high rent and bills, and unexpected outlays such as medical expenses."
Last Christmas, about 1,000 HelloFresh customers donated over 5,000 kilos worth of food to Foodbank NSW & ACT.
Rutledge says, "The success of last year's donation drive has motivated us to do it again this year.
"HelloFresh Customers proved themselves a generous bunch last year with approximately 1,000 customers donating their box value in just one week.
"As a result, we've extended the donation period to three weeks in hope of providing more for those Aussies who are struggling this holiday season."
For customers who wish to donate their HelloFresh meal-kit box this Christmas, simply log into their account via hellofresh.com.au and choose the 'Donate My Box' tab or via the HelloFresh app.