Guzman y Gomez secures $44 million investment to expand into US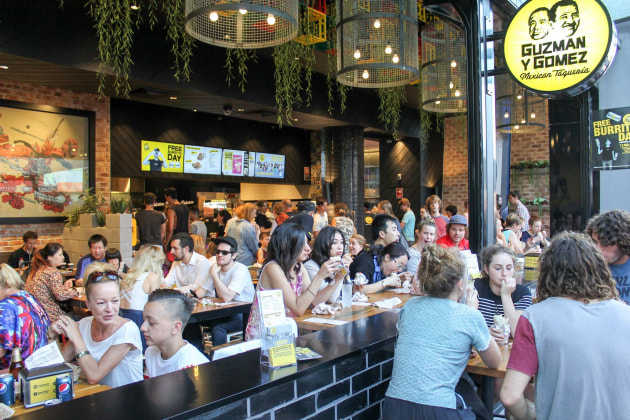 Casual-dining restaurant chain, Guzman y Gomez (GYG), is gearing up for a significant, local and international expansion thanks to a $44 million investment by TDM Growth Partners.
The private investment firm has invested for a minority stake in the Mexican-themed chain, with the firm's Tom Cowan and Hilton Brett joining GYG's board of directors.
Founded in Sydney's Newtown in 2006, GYG has since grown to almost 120 restaurants and drive-thrus across Australia, Singapore and Japan, and making upwards of $200 million a year in sales.
"Six months ago, we embarked on a journey to raise capital to expand and grow our business here in Australia and internationally" says Steven Marks, founder and global CEO of Guzman y Gomez.
"It was critical to GYG that the business partner we chose believed in our values and strategy to re-invent fast food for the 21st century.
"After an extensive search, we are pleased to announce a partnership with TDM Growth Partners, one of the best investment teams in the country ... they understand our brand, our commitment to fresh, quality food, our focus on creating exceptional guest experiences and our investment in using data and technology to drive the business."
The funding will go towards multiplying the number of GYG restaurants in Australia, while at the same time accelating expansion into such new markets as the US.