Government highlights seniors as loyal customers for small and medium-sized businesses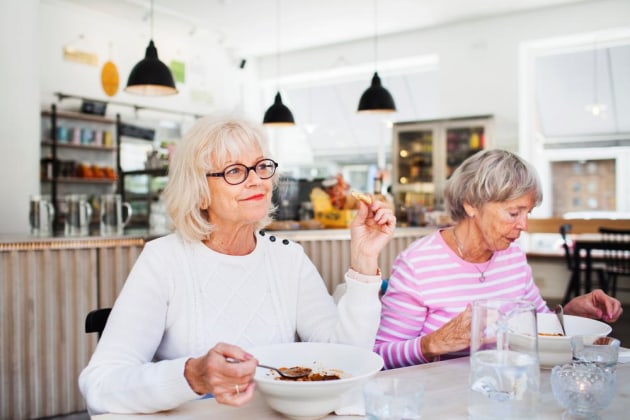 The NSW Government is calling on small and medium-sized businesses to better recognise seniors as customers, and to also see a boost to their bottom line. 
The move comes following a recent survey of over 35,000 seniors in NSW found that 61 per cent of seniors wished more local businesses recognised the Seniors Card with a discount or offer, and 70 per cent revealing they would go back to a business if they did.
The research also found that a strong majority among those surveyed, 80 per cent in fact, choose to spend their money at local businesses and and support businesses in their community.
And while 5,700 businesses are currently registered under the NSW Seniors Card program, which offers discounts to 1.6 million members, Minister for Ageing Tanya Davies believes that there is a great opportunity for businesses to obtain new and faithful customers.
"The Seniors Card program was initiated by the NSW Government to better connect older people in the community, encourage social and physical activity and help with the cost of living for people in their later years," said Minister for Ageing Tanya Davies.
"With around 7,000 new members signing up each month, it presents a unique opportunity for small businesses to connect with and cater to the over 60's market – one of the largest and fastest growing consumer groups in NSW."
Erin Young, chief tea officer of Zen Green Tea, has seen the online business benefit from registering under the NSW Seniors Card program.
"The NSW Seniors Card allows us to engage a loyal customer base who are not only well informed and engaged, but also actively promote our business to others through word-of-mouth," she said.
"Seniors Card offers a unique range of tools, both free and for a small fee, to market to seniors through a variety of channels which have been really effective in helping me grow my business."
Throughout September and October, NSW Seniors Card is encouraging businesses across NSW to get involved in the program for their chance to win a $10,000 Seniors Card advertising package.
Card holders are also invited to nominate businesses in their local area to join the program and go into the draw to win a VISA Gift Card. 
For further information, please visit seniorscard.nsw.gov.au.