George Calombaris brings his Jimmy Grants souvlaki joint to Sydney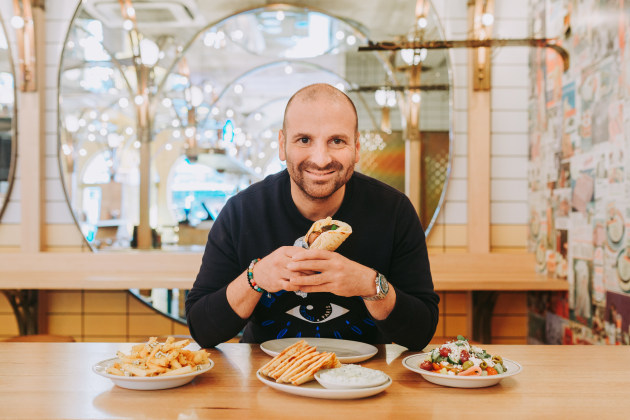 Jimmy Grants is opening its first Sydney souvlaki bar this month with the chain launching at Sydney Central Plaza on Wednesday October 18, and in Newtown soon after.
Part of the MAdE Establishment family of resturants, Jimmy Grants was founded in Melbourne and focuses on fresh, fast and mordern Greek food.
The Jimmy Grants signature souva, 'Mr Papadopoulos' with slow-roasted lamb, mustard aioli, chips, onions and parsley, has the honour of topping the list of the most ordered UberEATS dish across the world.
The Mediterranean menu also features share plates with a choice of succulent lamb or chicken, fresh salads and grains, as well as a selection of desserts.
MAdE also recently launched its own organic soda range 'Tricycle', which will be available. 
Troy McDonagh, CEO of MAdE Establishment, says, "Jimmy Grants will bring an urban vibe wherever it goes.
"Stores will feature graffiti murals and vintage photographs alongside repurposed and industrial materials.
"The murals and photos will bring to life the stories of the immigrant spirit and journey."
Jimmy Grants opens at Sydney Central Plaza on Wednesday October 18. For further information, please visit jimmygrants.com.au.