Foodservice Australia announces 2019 Melbourne exhibition program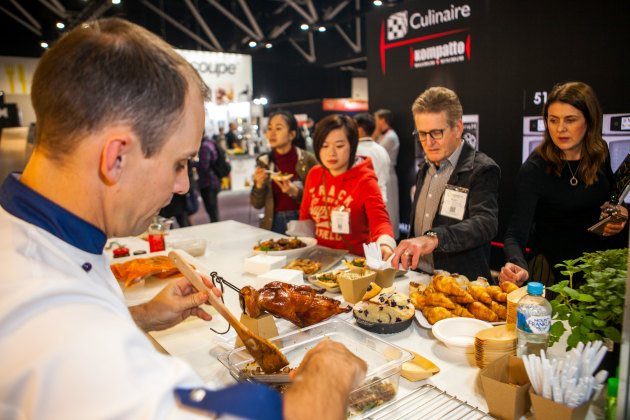 Held for the first time at Melbourne Convention & Exhibition Centre, this year's Foodservice Australia  exhibition will have over 400 exhibitors – more than ever before – and is expected to attract 10,000 industry professionals.
Running from June 23-25, the event's mainstay highlights will return, including the professional culinary competition Chef of the Year, foodservice magazine's annual 30 Under 30 Award, the hands-on Cafe School, and two huge conferences – the National Restaurant Conference and the Aged Care Catering Summit.
The Chef of the Year competition is open to professional chefs nationwide, with entries closing on May 31. 32 finalists will compete at the exhibition in heats for a $10,000 cash prize and a host of prizes. The grand final will be held on Tuesday June 25.
"The competition is just getting better every year, and it will be exciting who makes the finals and the dishes they generate," says competition director Gary Farrell. "The new venue also gives us more space for spectators so I hope fellow chefs and foodies will come along to cheer on their favourites."
Foodservice magazines 30 Under 30 winners will be announced at a cocktail event as part of the show, giving the attendees a chance to interact with their peers and meet the exhibitors. Entries are open to all Australia hospitality professionals aged 30 or under. Entries close on May 1.
Over the three days the Cafe School will run a series of free workshops, helping cafe owners get bums on seats and coffees out the door. Both conferences will feature industry leaders discussing key issues that face foodservice and aged care catering in Australia.
New to the show this year is a closer look at desserts in the form of free hourly workshops with MC Nerida Conway on chocolate, gelato and patisserie.
Also new to Melbourne is the ACF Battle of the Pacific. Eight teams from around Australia, New Zealand and the Pacific will compete live to prepare a two-course menu in 40-seat pop-up restaurants built right on the show floor.
"Melbourne is known the world over for its exceptional cafes, restaurants and bars, so we are looking forward to bringing the latest trends and products to this sophisticated market," says event director Tim Collett.
Reserve your free tickets now.
For more information, visit foodserviceaustralia.com.au.