Food for Thought draws top Melbourne chefs to raise awareness about mental health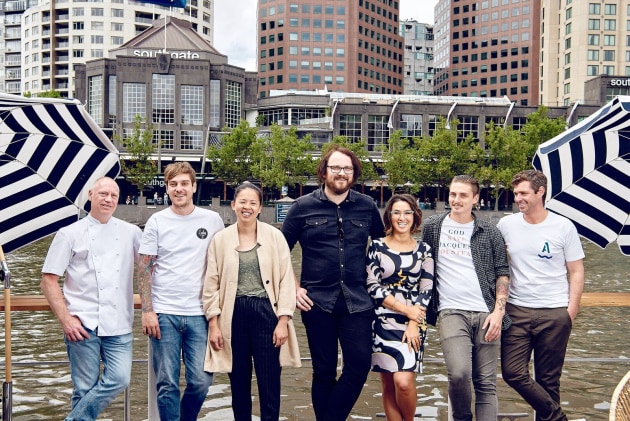 Food for Thought is kicking off the year with a star-studded, cocktail party in collaboration with Arbory Bar & Eatery.
Founded in 2014 by chef Mal Meiers, Food For Thought's annual charity events aim to combine the talent of Australia's top chefs while tackling the stigma surrounding depression and anxiety in the hospitality industry.
All proceeds will go to charity organisations, beyondblue and R U OK?.
"In our industry we do witness the effects that long hours, high-pressure work environments and an often 'just deal with it' attitude can have, causing those suffering from anxiety and depression not to speak out," says Meiers.
"Having personally faced this, I felt a huge importance to support this cause; hence the creation of these dinners which was sparked from my own experience."
Accordingly on Monday February 12, Meiers is enlisting the help of Nick Bennett (Arbory), Ray Capaldi (Ray Capaldi Consultancy), Donovan Cooke (Ryne), Shaun Quade (Lûmé), Thi Le (Anchovy), Matt Stone (Oakridge) and Jo Barrett (Oakridge) to create an eight course canapé menu for 350 people at Arbory Afloat.
Television personality, Alice Zaslavsky, will MC the event with the goal is raise $50,000 on the night with prizes up for grabs via auction and raffle.
Over 3 million Australians suffer from the effects of mental illness and often in silence, with only 35 per cent of those affected seeking help.
Suicide is also the leading cause of death for males and females aged between 15 to 44.
Meiers says, "My hope is to help broaden the awareness of the support that is available to not only my peers but to the wider community for all those who suffer in silence."
Food For Thought at Arbory Afloat
takes place on Monday February 12. For further information, please visit arbory.com.au/event/fft18.