Fiery blaze engulfs Pialligo Estate's restaurant for second time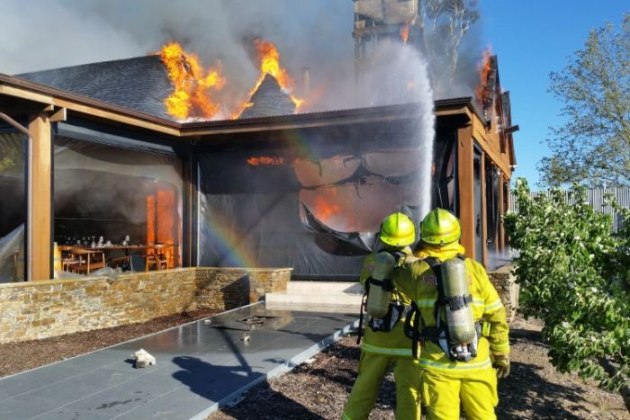 The restaurant of Canberra's Pialligo Estate was destroyed by fire on Thursday.
Staff looked on as the fire took hold of the Kallaroo Road building at approximately 4:30 pm.
Emergency crews worked overnight to contain the blaze. By the time they had the fire under control, the roof had partially collapsed while the building was destroyed.
An investigation into the cause of the fire is scheduled to begin on Friday. It is believed that the fire began in the kitchen. At this stage there are no indications of suspicious circumstances.
This is the second time in 18 months that the venue has been struck by fire; the smokehouse was consumed by flames in June of last year.
Commander Mark Phillips from the ACT Fire Service told the ABC, "We've lost a major part of the building.
"Everybody managed to self-evacuate the premises before we got here."
More to come.