Entries open for the 2018 Néstle Golden Chef's Hat Award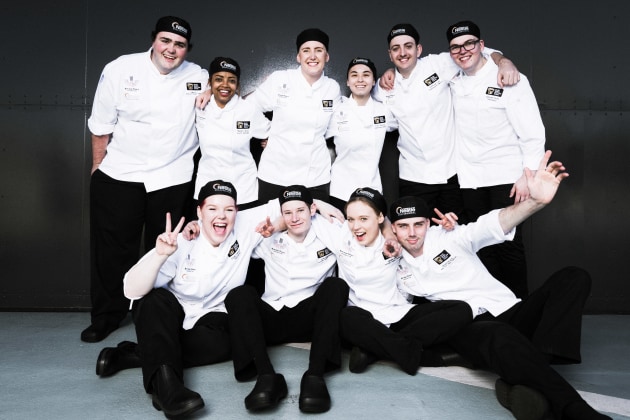 Australia's longest running culinary competition for young chefs, the Néstle Golden Chef's Hat Award, has opened entries for its 2018 competition.
The competition provides chefs between the ages of 16 and 25 the opportunity to connect with peers and learn new skills and dishes.
The winner of each regional heat will continue through to the National Final at Fine Food Australia in Melbourne for a cook-off against the country's best chef talent.
The prize for the overall winning team is a culinary trip to Italy.
Entries are open until midnight on Friday May 11 2018, with the final to be held in September.
Please visit nestle-goldenchefs.com.au to enter.