Entries open for 2019 Proud to Be a Chef program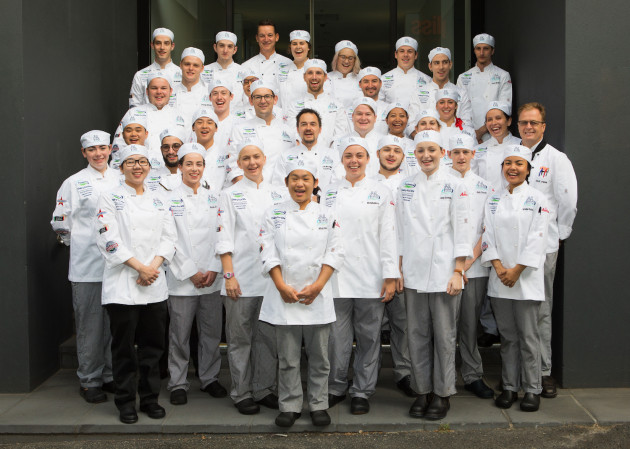 Next year will be the 20th anniversary of mentoring program, Proud to Be a Chef, and Fonterra Australia is inviting all apprentice chefs to throw their hats in the ring for a chance to participate.
Aimed at providing support and professional development for emerging chefs, the Proud to Be a Chef program will feature chefs and restaurateurs Scott Pickett (Pickett & Co., Matilda 159 Domain) and Christy Tania (Glace Frozen) as mentors as well as Peter Wright, Fonterra Foodservice executive chef.
To enter, head to the Proud to Be a Chef program website and fill out the online entry form before October 31.
32 finalists will then be selected to take part in the mentoring program and will be flown to Melbourne in February 2019 to take part in four-days of field tours, skills workshops, dining at prominent restaurants and educational masterclasses.
During this time, the mentors will assess the chef finalists performance and participation in the Proud to Be a Chef program, and the standout apprentice will be awarded with an international culinary scholarship tailored to his or her personal interests and professional goals.
"Having achieved the milestone of its 20th anniversary, Proud to Be a Chef is firmly established as the industry's pre-eminent mentoring program, and presents a fantastic opportunity for Australia's passionate young chefs seeking to excel," says Fonterra Australia director foodservice Jeff Dhu.
"As always, our focus is on identifying and developing their raw talent and providing them with the best mentoring experience possible – and not just for the duration of the 2019 Proud to Be a Chef program, but over the longer term."
2018 Proud to Be a Chef International Culinary Scholarship winner Rebekah White was thrilled to take part in this year's program, and is appreciative of the doors it opened for her.
She says, "Proud to Be a Chef has been the best experience of my life so far and it will always stay with me.
"It has given me so much more confidence, more insight into what I can actually do.
"It has definitely changed how I see the industry and I cannot thank the program enough for that."
Entries for the 2019 Proud to be a Chef program are open until October 31. For further information, please visit proudtobeachef.com.au.