Entries open for 2018 Fonterra's Proud to be a Chef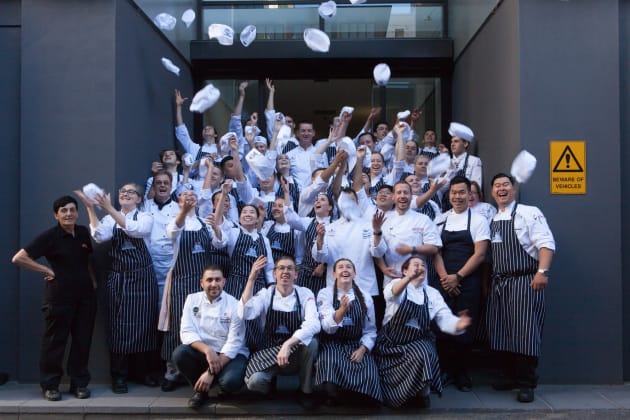 Fonterra's 19th annual Proud to be a Chef competition opens next month on Tuesday August 1. The mentoring program offers culinary apprentices from across the country the opportunity to be one of 32 participants as well as the chance to be crowned the 2018 Proud to be a Chef winner.
Mentors for the 2018 program will be owner and chef of MoVida Frank Camorra, executive chef of Taxi Kitchen Melbourne Tony Twitchett, and Fonterra Foodservice executive chef Peter Wright.
"Our focus is on identifying and developing the raw talent of those incredibly passionate young Chefs who want to excel in the foodservice industry," explains Fonterra Foodservice channel marketing manager Alastair McCausland.
"We aim to provide them with the best mentoring experience possible, not just for the duration of the program but over the longer term to ensure they stay engaged and inspired about a career in the kitchen."
The 2018 Fonterra's Proud to be a Chef offers participants hands-on practical experience, professional development and support. The 32 finalists will be flown to Melbourne for a four-day mentoring program, which will include tours, skills workshops, dining at prominent restaurant and educational classes with industry leaders. 
At the end of the four-day event, one exceptional participant will be awarded the title of Proud to be a Chef winner, who will go on to enjoy a tailored, international culinary scholarship tailored.
2017 Proud to be a Chef winner, Giles Gabutina from Tetsuya's (Sydney) was encouraged to enter back in 2016 by his then employer. He recalls, "She told me it was an amazing opportunity for an apprentice to see how the industry works and have one-on-ones with culinary leaders.
"I didn't get in the first time, so when I found out applications were open for 2017 I was onto it 100 per cent and fortunate to get through on my second attempt.
"Being a chef is not just about the food – it's about making connections and getting as much knowledge as possible, and I'm so grateful for the opportunity. The chefs took so much of their time to mentor and nurture you and show you what goes on behind the scenes."
2018 Fonterra's Proud to be a Chef program opens Tuesday August 1. For further information, please visit fonterraproudtobeachef.com.au.