Entries for the next Proud to Be a Chef mentoring program are now open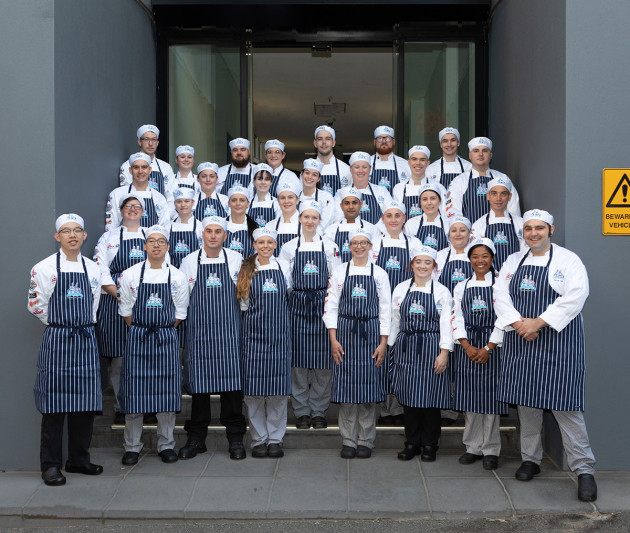 Entries for the 21st Proud to Be a Chef foodservice mentoring program are now open.
Each year 32 apprentice chefs are chosen out of entries received from all over Australia to participate in a four-day, all-expenses-paid mentoring program of masterclasses, skills workshops, dining at prominent restaurants and invaluable networking opportunities with peers, industry leaders and program mentors.
Proud to Be a Chef culminates in the award of an International Culinary Scholarship valued at $7,500 presented to the standout Proud to Be a Chef finalist and tailored to their personal interests and professional goals. This year's scholarship recipient Joel Noble is scheduled to undertake his internship at Bo.Lan, one of Bangkok's most esteemed restaurants, while 2018 recipient Rebekah White is serving hers at David Kinch's Manresa eatery in San Francisco.
The program focuses on tackling contemporary issues and topics including food, environmental and career sustainability, personal and business branding through social media, and how to build resilience in order to cope with the rigors of the demanding foodservice industry. 
Proud to Be a Chef finalists also undertake hands-on educational trips to dairy farms, cheese factories, wineries, food markets and restaurant kitchens, and participate in masterclasses from leading industry chefs, restaurateurs and specialists who act as program mentors. Mentors for 2020 include Adrian Richardson, executive chef and owner of La Luna Bistro, and Lisa Van Zanten, executive pastry chef at Atlantic Group. 
To enter, applicants must complete the online application, submit an original recipe using an Anchor Food Professionals product, and explain why they are passionate about food and cookery, where they would like their apprenticeship to take them, and what they are hoping to get out of the program.
For full details visit http://www.proudtobeachef.com.