DineSmart unites Aussie restaurants to fight homelessness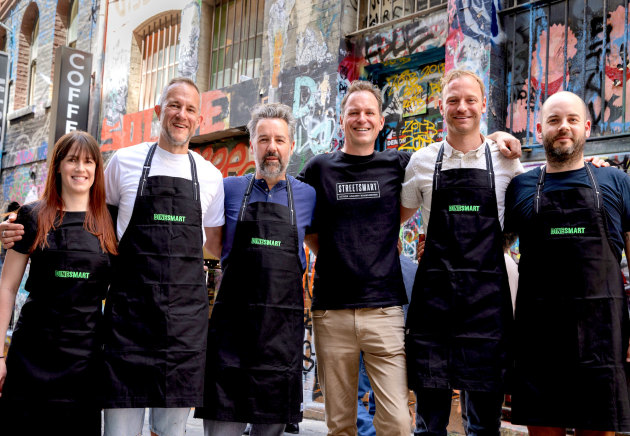 DineSmart has kicked off its annual campaign to raise money for Australia's homeless with the charity initiative calling on restaurants to join the cause and to help support their local community.
Now into its 16th year, the project runs from Wednesday November 21 to Monday December 31, and encourages restaurants to partner with diners to raise funds by adding a small donation to the bill.
DineSmart is hoping to raise $250,000 for homelessness projects around the country, like Orange Sky Laundry, HOMIE, The Street Socceroos, FareShare, Wear for Success, HOMIE, and Second Bite. 
Last year, the top, restaurant fundraisers included Café Sydney, Chin Chin, Longrain, Red Spice Road, Higher Ground, Vaporetto and Stalactites.
With Melbourne venues Fitzroy Town Hall Hotel, Marion, Merchant Osteria Veneta, San Telmo and Tipo OO also joining the drive for the first time.
Sam Christie, of Sydney's Longrain, The Apollo and Cho Cho San, says, "We think it's important for business to give back to their local community – and DineSmart is such an effective, simple way to effect meaningful change in people's lives.
"Our team love being involved."
Since its launch in 2003, DineSmart has raised over $5million for 569 grassroots homeless organisations.
Restaurants can now sign up for DineSmart 2018. To do so, please visit streetsmartaustralia.org/dinesmart.