Deliveroo Australia unveils 70 'virtual restaurants'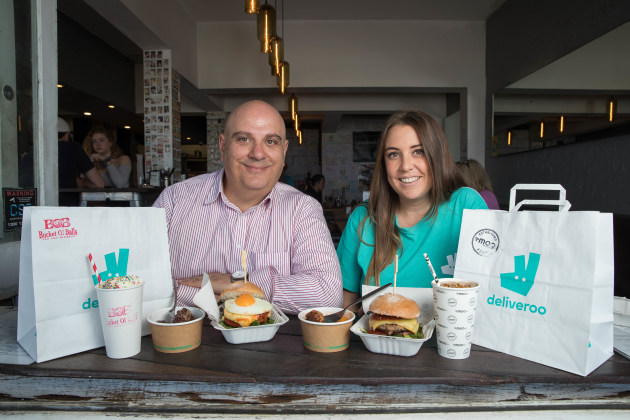 Home delivery platform, Deliveroo, has today announced its new venture - 'virtual restaurants' co-developed with Australian restauranteurs.
Working with 26 restaurant owners, Deliveroo facillitated the testing of new food brands to create its 70-strong range of virtual restaurants.
The company claims virtual restaurants help its restaurant partners by raising revenue and widening customer bases by offering new or complementary cuisines from current kitchens, albeit with different branding.
Indeed, brands that have been involved in the project have seen a minimum 70 per cent increase in revenue after launching, with establishments being able to use existing staff, cut waste and save on the cost of goods.
Virtual brands appear as separate restaurants on the Deliveroo app and website with their identities driven by the focus of the cuisine or menu.
The most successful have been those centred on burgers, fried chicken and poke.
Levi Aron, country manager Deliveroo Australia, says, "Deliveroo uses its insight and expertise to help restaurants reach new customers and works with them every step of the way to make these virtual restaurants a reality.
"I'm pleased to see how popular these menus have been for restaurants and customers.
"Virtual restaurants are great for consumer choice, restaurant finances and chefs who want to try new ideas."
Sydney's MOO Gourmet Burgers was one of the first venues to both parther with Deliveroo and then launch a virtual restaurant.
Founded in 2009 by Adam Gerondis, the restaurant has always had a focus on burgers.
Working with Deliveroo, MOO Gourmet Burgers now features virtual restaurant, Bucket of Balls.
Gerondis says, "The concept of Bucket of Balls was co-created with my Deliveroo account manager, Annabelle Watson.
"We were discussing ways to improve MOO sales over the platform and Annabelle raised the idea of virtual brands.
"I was immediately drawn to the idea and set about coming up with a new brand."
"The new virtual brand 'Bucket of Balls, very tasty meatballs' gives us the opportunity to utilise a lot of the same produce we already have in the kitchens for our MOO burgers.
"The two brands could benefit from the same infrastructure and crew, while producing two totally different products.
"We had the new brand up and running on the Deliveroo platform within 10 days."
For further information, please visit deliveroo.com.au.