David Bromley-led venue The Pub with Two Names to open in Ballarat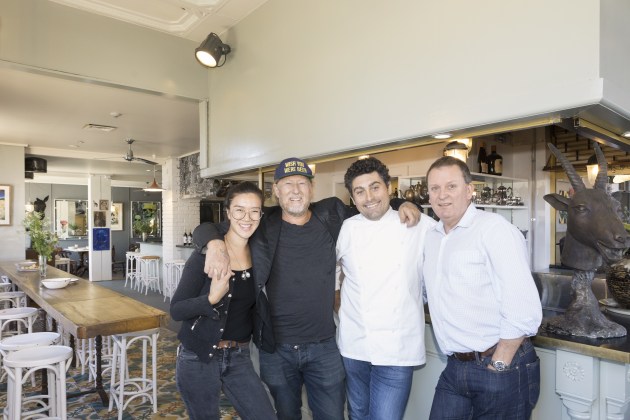 The Pub with Two Names is on track to open in early 2018. The result of a collaboration between artistic, husband and wife duo, David and Yuge Bromley, and food and beverage operators, Iain Gunn and Donatello Pietrantuono, the venue takes over the former Peter Lalor and Royal Highlander Hotel.
David and Yuge Bromley of Bromley & Co fame had been searching for a while to find the right hospitality operators to complement their acclaimed creative style.
"The venue is adorned with paintings and sculptures reminiscent of our own studio spaces," says Yuge Bromley.
"We want to create an enveloping experience for relaxed dining where locals and visitors alike can feel transported to a fanciful place within the heart of Ballarat.
"The main Pub area is fitted out as a 100-seat dining and drinking spot.
"In this uniquely art centric space, we are collaborating with a highly experienced food and beverage team, Donatello Pietrantuono and Iain Gunn of Carboni's Italian Kitchen and Mercure Ballarat.
"They will manage the venue whilst partnering with us in creating the experience for patrons in this most unique environment."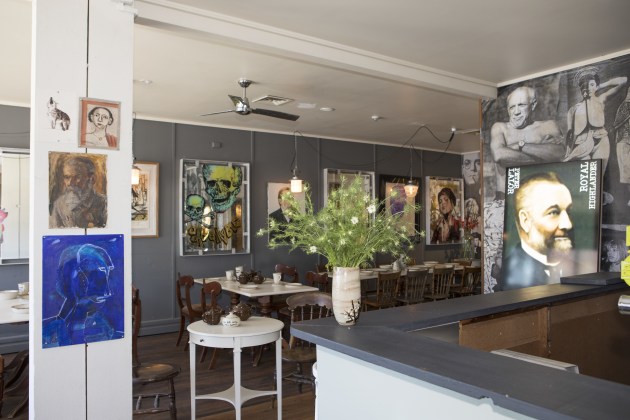 Gunn joins The Pub with Two Names team following working in the hospitality industry for years. He is currently responsible for the operation of six business and some 150 staff across the hospitality and tourism sector.
Pietrantuono will lead the kitchen with a passion for Mediterranean flavours and cuisine.
The executive chef of the Mercure Ballarat Hotel and Convention Centre, he has also worked at Ballarat's Carboni's Italian Kitchen and Billy's Bistro.
He says, "The Pub with Two Names will complement neighbouring restaurants in what is already a lively Ballarat dining precinct.
"The food and beverage experience will be very special, bringing a contemporary European food style to Ballarat.
"Located opposite the revamped Civic Hall and near the Ballarat Station Precinct redevelopment, we are at the heart of exciting change in the city and see the venture as a great opportunity, one which deserves to be brought to life."