Culinary world mourns for Anthony Bourdain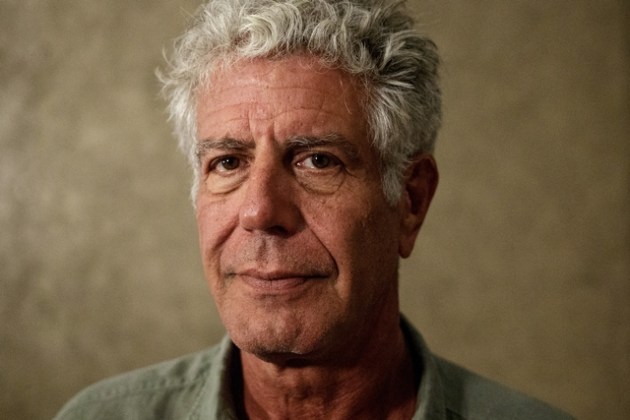 The culinary world is reeling from the news that celebrated chef and television presenter, Anthony Bourdain, has passed away in a French hotel room from a reported suicide at age 61.
Bourdain had been in France filming an episode for CNN's award-winning program, Parts Unknown.
French chef and close friend, Eric Ripert, who had been involved in the filming of series found Bourdain unresponsive on Friday morning. 
The network confirmed the news in a statement.
"It is with extraordinary sadness we can confirm the death of our friend and colleague, Anthony Bourdain. His love of great adventure, new friends, fine food and drink and the remarkable stories of the world made him a unique storyteller. His talents never ceased to amaze us and we will miss him very much. Our thoughts and prayers are with his daughter and family at this incredibly difficult time."
In addition to Parts Unknown, Anthony Bourdain was also known for the television program No Reservations and books Kitchen Confidential and Medium Raw.
Tributes have come flooding in, reflecting his immense reach and influence.
Ripert took to Twitter to convey his sadness. He wrote, "Anthony was my best friend. An exceptional human being, so inspiring & generous. One of the great storytellers who connected w so many. I pray he is at peace from the bottom of my heart. My love and prayers are also w his family, friends and loved ones."
Former President Barack Obama reminisced sharing a meal with Bourdain in Vietnam in 2016 which was filmed for Parts Unknown.
He tweeted, "'Low plastic stool, cheap but delicious noodles, cold Hanoi beer.' This is how I'll remember Tony. He taught us about food -- but more importantly, about its ability to bring us together. To make us a little less afraid of the unknown. We'll miss him."
At the time of his passing, Bourdain had been in a relationship with Italian actress and film director, Asia Argento, who is an outspoken campaigner against disgraced movie producer, Harvey Weinstein, and proponent of the #MeToo movement.
On finding out about his death, she tweeted, "He was my love, my rock, my protector. I am beyond devastated."
If you or someone you know is in distress, support is available by phoning Lifeline 13 11 14; beyondblue 1300 224 636; and Mensline 1300 789 978.