Chef Scott Pickett breathes fire at new restaurant Matilda 159 Domain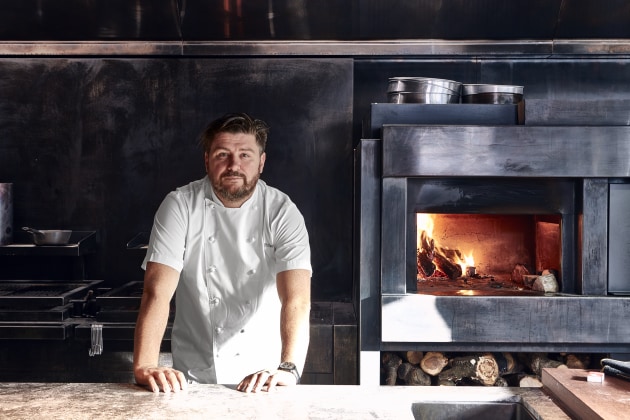 Melbourne chef and restaurateur, Scott Pickett, has officially launched his new restaurant, Matilda 159 Domain, on South Yarra's Domain Road.
Located beneath boutique hotel United Places Botanic Gardens, Pickett's fifth restaurant combines a modern, Australian approach with the oldest form of cookery - fire.
Pickett says, "Named after my daughter, Matilda is inspired by family and reflects my time growing up in South Australia.
"The menu is approachable, the produce seasonal and cooked simply, I want it to be somewhere that locals can pop in for a wine or two at the bar, or settle in for lunch and stay until dinner and be comfortable."
Seeking inspiration from the nearby Royal Botanic Gardens, designers Projects of Imagination have created a warm and inviting space of American oak flooring, leather banquette seating, and wide, open windows.
The Matilda dining room features tables crafted by maker Hugh Makin from three Otway blackwood trees, textured ceramic plates and bowls by Andrei Davidoff, and glass cabinets with an art installation by Emily Bradbury of North St Botanical.
Guests will be able to peer into the open kitchen, which is kitted out with a smoker box, josper, wood-fired oven, two fire pits and rotisserie.
Gas free, the open flame in the kitchen is fueled by various wood varietals including cherry wood chips and Mornington
Peninsula cabernet vine clippings.
And whether cooked via warm coals, live flames or smoke, the Matilda menu showcases wild and native ingredients and local, Australian produce.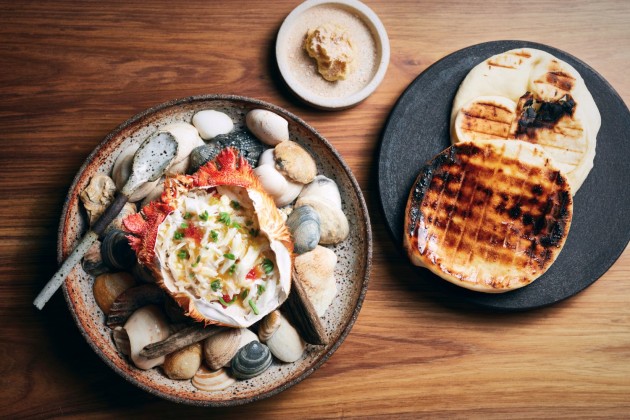 Signature dishes at Matilda include dressed spanner crab with prawn butter and flat bread; smoked Flinders Island lamb ribs with spiced onion miso; Macedon Ranges duck and charred orange; and Glenora rhubarb with burnt custard and lemon verbena.
The drinks program features Australian labels and European wines, as well as local beers and spirits.
Matilda also offers a events space, named The Harrison Room, which features its own, private courtyard, and a basement cocktail bar, Oscar's, which will open shortly.
For further information, please visit matilda159.com.