Chef Kylie Kwong named as Spiral Foods' new ambassador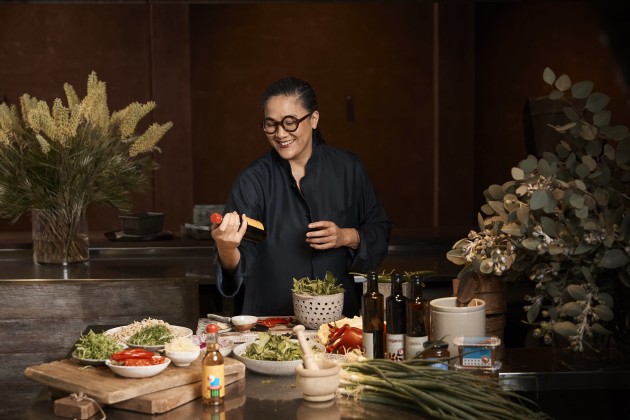 Supplier of Asian sauces, ​r​amen, sea vegetables, and spreads, Spiral Foods, has revealed celebrity chef and restaurateur Kylie Kwong as its new ambassador.
A long-time supporter of the four-decade strong company, Kwong uses various Spiral Foods products at her Sydney restaurant, Billy Kwong, including, organic tamari and organic brown rice vinegar.
"We are thrilled to have Kylie Kwong on board as our new ambassador", says Raphaelle Wilson​, marketing manager at Spiral Foods​.
"She is a passionate believer in sustainable and organic food, and our philosophies are well aligned."
As Spiral Foods' new ambassador, Kwong will participate in various culinary events including Fine Food Expo (September 10 - 13), where she will lead cooking demonstrations as well as delivering insight into Spiral products.
"I have always admired Spiral Foods for their integrity, authenticity and commitment to the highest quality," says Kwong.
"I am inspired by their inherent respect shown for each individual food artisan and the cultural tradition behind each ingredient.
"Spiral's products, specifically tamari and brown rice vinegar, are the key seasonings I use to enhance many of our favourite dishes at Billy Kwong including steamed crab and prawn dumplings, stir-fried Australian native greens and steamed fish fillets with ginger and spring onion."
Spiral Foods supplies products across Australia, New Zealand, South East Asia, Japan and US.