Chef James Viles to open new casual dining experience near Biota Dining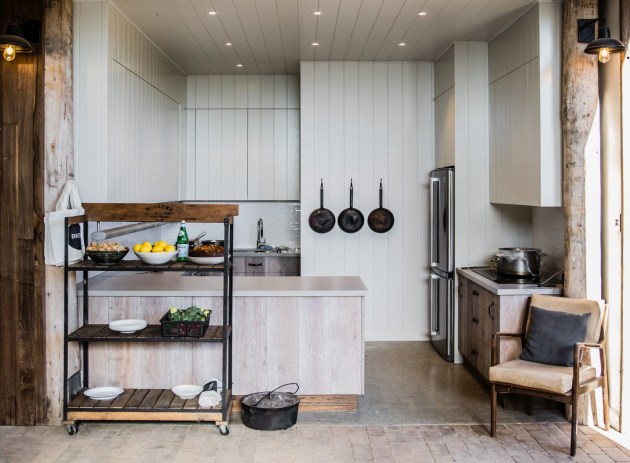 James Viles has announced that January 2019 will see the unveiling his new, casual, local restaurant and accommodation concept, Barn, in East Kangaloon, the Southern Highlands.
A joint venture with Louise and John Keats, long-time supporters of Biota Dining and owners of the property, Barn takes in scenic views of the Sydney city skyline, the dam, a 65-tree fruit and nut orchard, Angus cattle, and bee hives. 
"I think of Barn as Biota's wild little sibling," says Viles.
"It's definitely very much connected to what we do at Biota, but by having only two services a month we have a huge amount of freedom to get a bit 'wild' and a bit more loose.
"We get to experiment with being hyper-local. We have the freedom to serve only what is grown within a handful of kilometres of the property, and to showcase tiny quantities of the amazing stuff we are constantly given by our friends from their backyards."
Open for two dinner services per month, Barn kicks off on January 11 and 25.
Designed as a group dining experience, Barn will see guests arrive at the same time to kick the night off with a tour of the property, yabby fishing in the dam, and pre-dinner drinks around Barn's outdoor fire pit.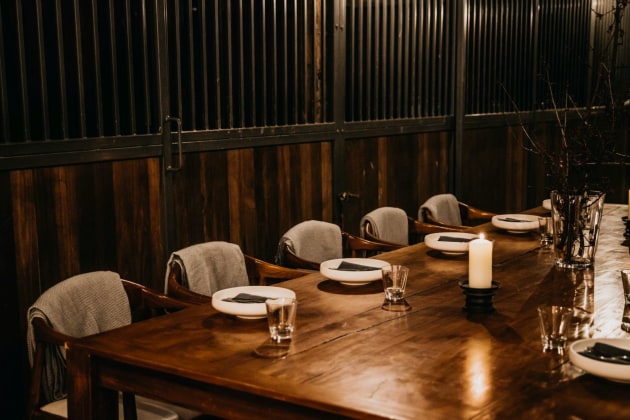 Guests will then be invited to sit at two, long, communal tables and enjoy a multi-course feast by head chef Ryan Kovac, highlighting the produce grown onsite, such as honey, meat, yabbies, fruit, garlic and potatoes, or from neighbouring farms such as pork and eggs from Redleaf Farm, cheese and lamb from Pecora Dairy, and produce from Quarter Acre.
Moreover, all beef featured on the menu will be exclusively sourced from the property.
Barn also includes a open kitchen fitted out with Electrolux appliances, colorbond cladding, paved flooring, and timber finishes.
The space also include loft accommodation with a kitchen, two queen-size bedrooms, two bathrooms and capacity for four adults.
Accommodation starts at $280 per night and dinner is $190 per head including drinks.
For further information, please visit barnbybiota.com.