Chef Clayton Wells launches third venue, A1 Canteen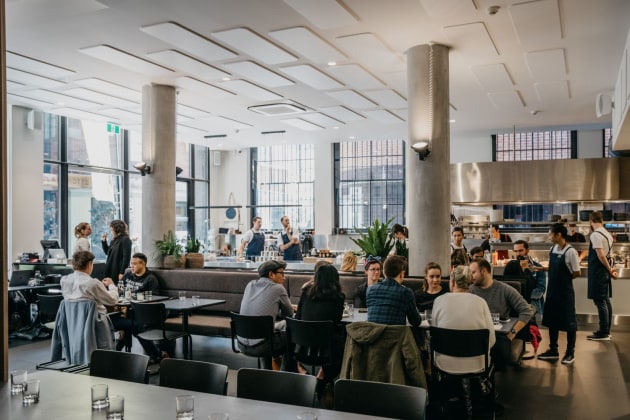 Sydney's Clayton Wells has opened the casual, all-day venue, A1 Canteen, in Chippendale only 20 metres from his award-winning restaurant, Automata.
Located on the ground floor of The Old Rum Store, Wells collaborated with Matt Darwon of GP2 Projects to transform the warehouse space into a 60-seater channelling the Bauhaus movement of the 1920s.
"I've been working on a casual concept for a while now," Wells reveals.
"We tested it out with auto.lab, and we've been waiting for the right space to open something permanent.
"Finding a site directly across the road from Automata was a dream.
"A1 Canteen will be our take on casual and will have the same principles as Automata in terms of interesting produce and a strong dedication to quality, just more casual.
"I wanted to create a venue that no matter what time of the day it is, you can go there – there aren't many of those venues in the area.
"And most importantly, a place I would want to eat regularly."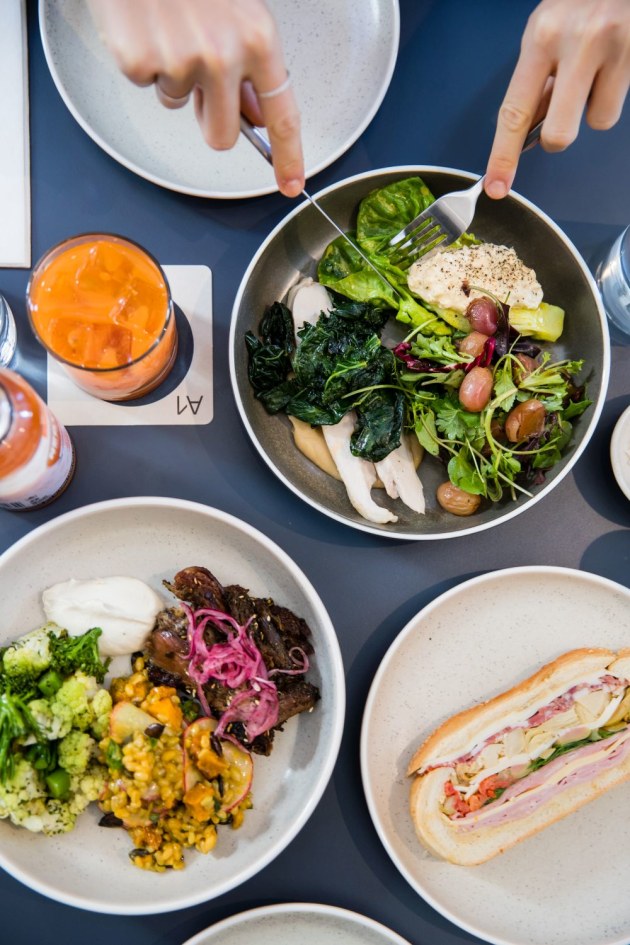 With unique and interesting flavours and pairings as its focus, A1 Canteen offers breakfast, lunch and dinner, takeaway coffee, pastries and sandwiches.
Breakfast is a Western-style with granola with black sesame paste, rhubarb yoghurt and sliced pear; curried scrambled eggs, LP's sausage, English muffin; and a breakfast plate of a boiled egg, shaved ham, ginger fermented cabbage, ricotta, pickled yellow chilli, salted cucumber and toast. 
Designed with time-poor diners in mind, A1 Canteen's lunch menu is "an easy, simple one plate situation" says Wells.
Highlights include roasted lamb shoulder with za'atar, tahini yoghurt and roasted celeriac with mushroom caramel.
Amongst the range of sandwiches are a fried eggplant with provolone and romanesco, and leg ham, sauerkraut, pickled carrots and horseradish cream. 
After dark, the eatery transforms into a bistro with a regularly changing menu.
The launch, dinner menu features whole yellow belly flounder, espelette butter, and fried curry leaves; black angus hanger steak with pine mushrooms, brown butter, thyme and garlic; pumpkin crème brulee; and roasted quince with pistachio sorbet. 
Scott Eddington (ex-Automata and Belles Hot Chicken) heads the kitchen team, while Rachael Trewin, who is currently assistant manager at Automata and formerly of Momofuku Seiobo, will manage the venue.
A1 Canteen is Wells' third venue with business partner Loh Lik Peng, of Unlisted Collection after Automato and Singapore's Blackwattle.
For further information, please visit a1canteen.com.au.