Chef Ben Williamson to open new woodfired restaurant in Brisbane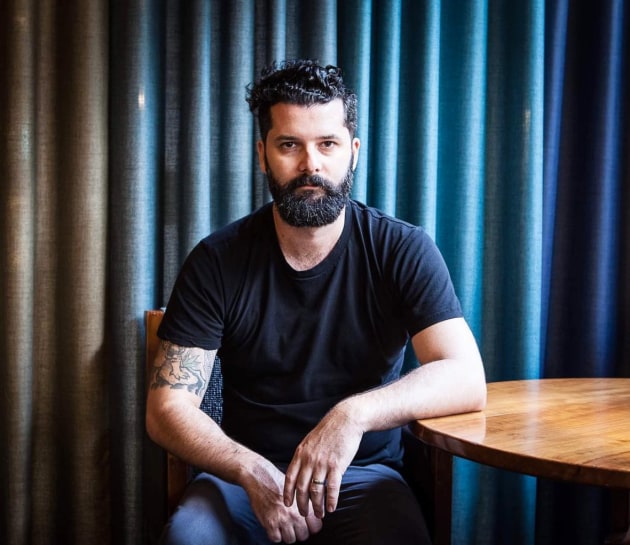 After executive chef at Brisbane's Gerard's Bistro Ben Williamson stepped away from the restaurant late last year, he's now opening a new restaurant, 22 Agnes, where he'll be cutting off the gas and using nothing but fire and smoke from wood and charcoal.
Cooking with fire is something he's done at the modern Middle-Eastern-inspired since it opened in 2012, roasting proteins and vegetables over coals, and introducing more fire-powered equipment to the kitchen, like its charcoal pit.
Together with hospitality veterans Tyron Simon and Frank Li (owners of Honto, Longtime), he's taken over an old brick warehouse in Fortitude Valley to focus on natural cooking methods and communal dining. The building, split over three levels, will seat 86 across the dining room and private dining level, and around half that at the lower level bar, which will also contain a the capacity for small-scale gin and whisky distilling. 
The new venue will hark back to his childhood growing up by the beach in Perth, where fishing and backyard barbeques were regular occurrences. The menu will not have the same Middle Eastern slant as Gerard's, rather it will focus on local and native ingredients, while minimising food waste. There's also a dry ageing room downstairs for larger cuts of, or whole, animals.
22 Agnes is slated to open in August.