Charlie Carrington overhauls and rebrands his casual diner, Colours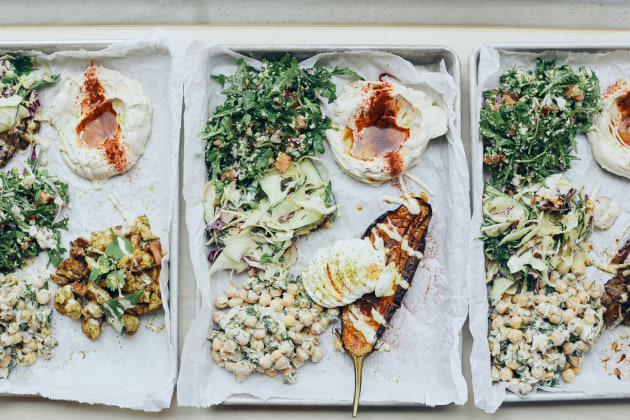 Chef Charlie Carrington of hatted degustation restaurant Atlas Dining in Melbourne's South Yarra, has overhauled and rebranded his casual outpost Colours by Atlas.
Colours began as a vegetarian Israeli diner across the road from Atlas, sporting healthy lunches and takeaway options. This year, a second iteration also opened in the new Ella food hall at Melbourne Central. 
Both Colours outlets have been renamed to Lomah (Land Of Milk And Honey); the fit-out has been remodelled; and the menu has introduced meat – all in an effort to keep the offering as authentically Israeli as possible.
"We began Colours after falling in love with Israeli food," says Carrington. "But we tried to appropriate it into what we thought Melburnians wanted. Turns out, the versatile, more traditional Mediterranean Israeli cuisine we experienced in Tel Aviv is what people have been after all along. While it is still grounded in fantastic vegetarian and vegan options, it doesn't feel as restrictive."
The menu is divided into pitas and trays, with options like grilled Chicken, charred chilli, burnt onion and green chilli zhug; shaved lamb; smoked fish; falafels; or eggplant, all accompanied buy whipped hummus and Israeli-inspired salads. 
There are also "bags" of salads and vegetables and fries on the side. Nothing on the menu is over $20. 
This rebrand comes after Carrington announced that Atlas will do away with its formal, fine-dining service style in place of service styles more consistent with the rotating menus' cuisines. On September 3, Atlas launched its latest cuisine and menu – flavours of America's southern states.