Bondi cafe Porch and Parlour reopens after being gutted by fire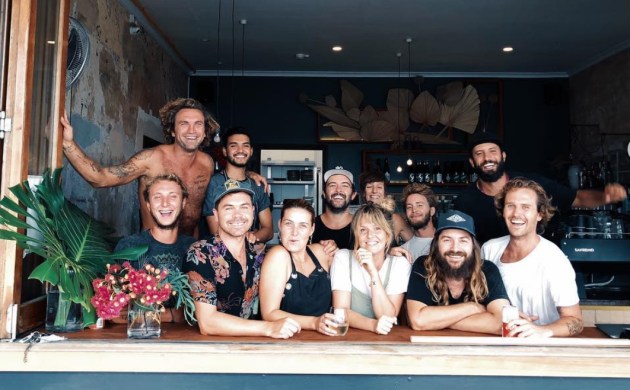 In August 2018, Bondi cafe Porch and Parlour was forced to close when a fire broke out in the kitchen. What began as a small stovetop fire quickly spread to the ceiling and exhaust system, devastating the whole kitchen.
Five months and one entirely new kitchen later, it has reopened to locals' delight.
"We've had the cafe for eight years without a break, so it was nice to have a breather. It's given us a chance to realise what is special about Porch and Parlour, and a chance to realise what we missed about it," co-owner Sam Smith told Broadsheet.
Porch and Parlour is known for its dietary-inclusive, health-focussed food. While other cafes in the beach area have a similar angle, Porch and Parlour was one of the first.
The reopening sees old menu favourites coming back, including the green pea pancakes with avocado, snow pea, poached egg, feta, and zucchini and mint salad, which actor Will Smith ate when he visited the cafe in January 2018.
Smith posted on Instagram: "Okay... I ABSOLUTELY HATE when people post pictures of food! BUT... this damn Green Pea Pancake at Porch & Parlour in Bondi Beach, Australia... It Broke Me, Y'all."
The menu has also received some updates, including summer dishes like the "veggie patch" with turmeric roasted cauliflower, pickled veggies, cherry tomatoes, mixed beets, crispy kale, zucchini, leaves, fregola, and lemon and tahini vinaigrette. Porch and Parlour is also open for evening drinks and dinner Wednesday to Saturday.