Best new products of Fine Food Australia 2018 revealed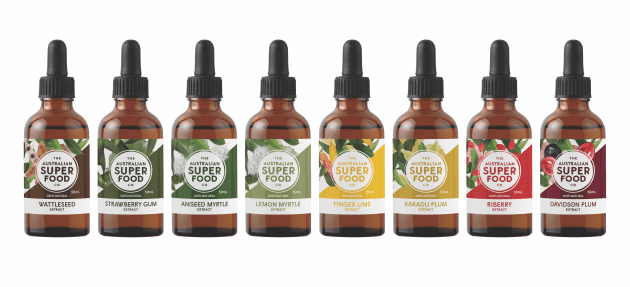 Fine Food Australia has called it a wrap for another year, and as part of the trade show's mammoth, 2018 program the Best New Products Awards singled out five exceptional products from 400 entries from around Australia and the world.
With innovation, diversity and quality on display, the Best New Products Awards recognise the most outstanding products to have launched in the food industry in the last twelve months.
Host of the awards and Fine Food Australia event director Minnie Constan said, "This year we've seen key trends such as health, sustainability, and technology – including robotics – reflected in the new products that were entered.
"Although there can only be a handful of winners, these awards are a great showcase of all that is groundbreaking and innovative in our industry."
Winners of the 2018 Best New Product Awards
Best New Foodservice Product
WINNER: Native Fruit Extracts by Australian Superfood Co
Foodservice Runner up 1: Anchor UHT Whipping Cream 12x1L by Fonterra Foodservice
Foodservice Runner up 2: Blue Fetta by The Riverina Dairy 
Best New Retail Product 
WINNER: Vegetarian Shiitake Dumpling & Prawn Hargow by Tasman Foods
Retail Runner up 1: Ashgrove Tasmanian Farm AmazeBalls
Retail Runner up 2: Sugar Free-zies by The No Nasties Icicle Project  
Best New Hospitality Equipment Product 
WINNER: ShowLab by Florentia
Hospitality Equipment Runner up 1: UC-M I Excellence by Winterhalter
Hospitality Equipment Runner up 2: ActiveCore TME1000-A by SKOPE Industries Limited  
Best New Bakery Product Nuovair 
WINNER: Professional Blast Chillers by La Nuovagel
Bakery Runner up 1: Salva Iverpan FCX20 Retarder by Vanrooy Machinery
Bakery Runner up 2: Softgrain Sprouted Rye by Puratos Australia-New Zealand
Best New Australian Made Product 
WINNER: Hum Honey Cold Fusion by Hum Honey 
Australian Made Runner up 1: The Good Seed Coconut Kefir by The Good Seed
Australian Made Runner up 2: Temptag Pro by Barista Supplies