Basement bar Juliet Melbourne focuses on female winemakers and spirit-makers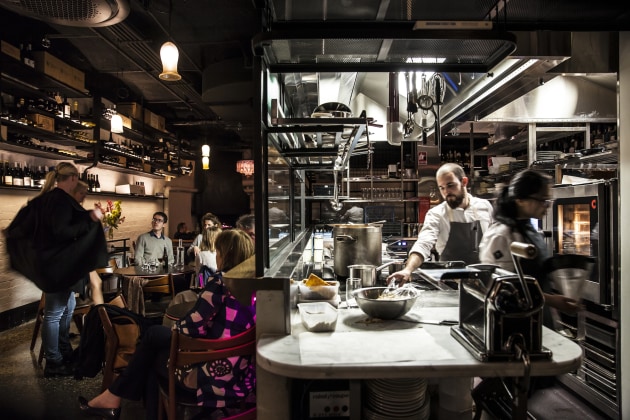 In the three months that Juliet Melbourne has been open on Little Bourke Street, the venue has quietly come into its own with a menu

championing female winemakers, spirit-makers and producers.
Located below Punch Lane, it was important to Martin Pirc (Punch Lane, Saint Urban) that the 70-seat bar have a winelist made up of over 80 per cent female winemakers from both Australia and abroad.
One current highlighted maker is Corrina Wright from McLaren Vale, who has four wines on the list under the label Oliver's Taranga, each made from grapes from her family's vineyard.
Pirc says, "The hospitality industry is one where women often do not receive the recognition they deserve.

"Our goal is to showcase their hard work and evolve our menu over time so those who visit Juliet will get to sample and learn about an array of local and international female-created products, and – if they get their timing right – maybe even meet the maker."
Pirc's aim was also to create a space that would providing upstair's Punch Lane with a holding bar as well as be a venue in its own right.
"We've made it as welcoming as possible and seen it be enjoyed by many different groups – from couples on dates to corporates who want to book it out in its entirety," he says.

"It's the sort of place where you could imagine F. Scott Fitzgerald and Ernest Hemingway speaking in hushed tones by the fireplace, or, fast-forward to groups of millenials Snapchatting and dancing into the early hours."
Chef Gabriel Alonso has crafted a sharing menu, designed to complement the drinks offering.
It features South Australian pan-fried sardines with a herbed remoulade; vitello tonnato with anchovies, fermented black garlic, quail eggs and olives; soffrito, caciocavallo and parmesan stuffed zucchinis finished with truffle pecorino; and a
signature raclette that is melted and freshly shaved at the table.
For further information, please visit julietmelbourne.com.au.