Bar Carolina launches on South Yarra's Toorak Road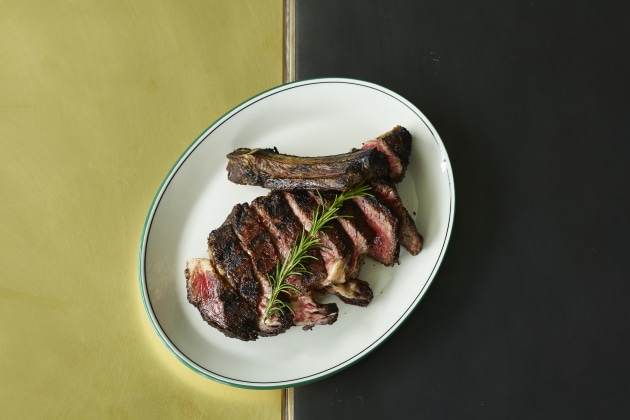 Melbourne restaurateur and co-owner of Il Bacaro and Sarti, Joe Mammone, has opened Bar Carolina in South Yarra.
His third venue, Bar Carolina takes over the former Carousel Icecream site and channels traditional Italian bistro-style dining together with contemporary accents.
Mammone believes Bar Carolina will become "a neighbourhood hub where people can stop by for any reason, be it the aperitivo in the late afternoon sunshine, a twice weekly dinner, or a big celebratory event.
"You can expect much more to come out of the top end of Toorak Road in the very near future, and I'm thrilled that Bar Carolina will be a key part of it."
Overseeing the menu is head chef Paolo Masciopinto, who joins the team after cooking at Sarti, Grossi Florentio and Giorgio Locatelli (London).
His focus is firmly with fresh pastas, fresh produce and contemporary approach together with a love of charcoaling fish and meat over the Josper charcoal oven.
The Bar Carolina menu includes beetroot-filled ravioli with goats cheese and poppy seeds and an entrée of maple roasted carrots, cashews, pine nuts and fresh cheese.
Other highlights include tagliolini with Morton bay bugs, porcini and dried chili and braised baby goat with broad beans and shaved salted ricotta.
The signature dessert is tiramisu encased within a sphere of white chocolate.
The drinks list features 100 wines of only Italian grape varietals, grown in both Italy and Australia.
Bar Carolina will also offer such Italian spirits as Meletti and Capo Capo which are hardly seen in Aussie venues.
Overseeing the fitout was hospitality designer, Chris Connell. Having recently earned a place in the 'Hall of Fame' at this year's Eat Drink Design Awards, Connell first worked with Mammone on Il Bacaro over 20 years ago.
Bar Carolina's interior design reflects a mix of neo-classic and contemporary, with a small courtyard at the rear for alfresco dining.
For further information, please visit barcarolina.com.au.